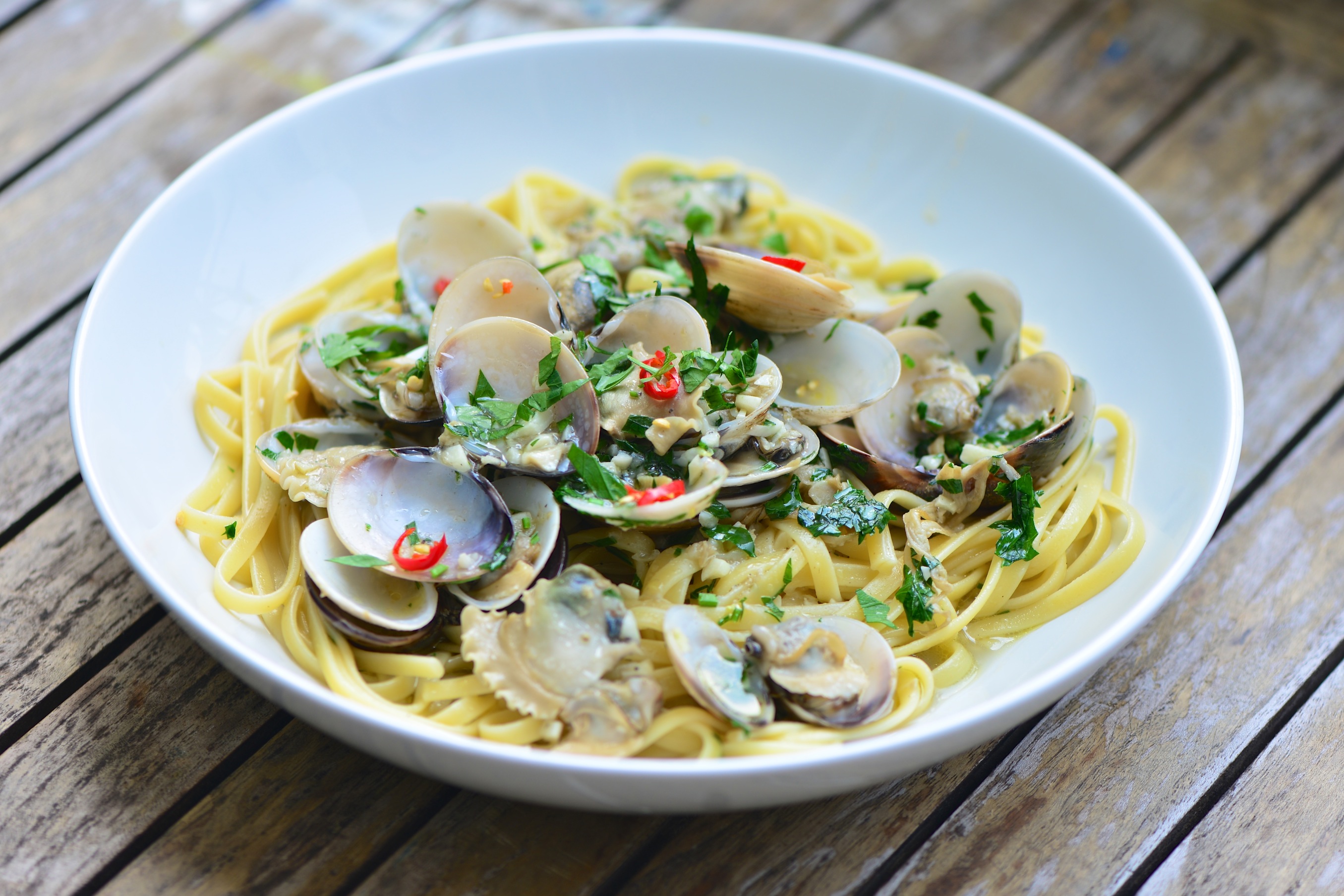 In the first of this series, I sit down with Jennifer Dembitz from PS.Gourmet over a deep plate of linguini vongole. The PS.Gourmet group owns and operates six successful outlets, and will be adding two more to their roster very soon.  Jen came to Singapore in 2010 by way of New York, where she was a publicist at award-winning agency Bullfrog & Baum.  We talk about her bi-continental F&B career, personal cooking style and of course, the magic formula behind PS.Cafe.
Hi Jen! Let's start with the basics—What do you do at PS.Gourmet?
I'm the Marketing & Communications Manager for PS.Gourmet, which owns PS.Cafe, PS.Cafe Petit and Chopsuey Cafe.  My team and I handle public relations, marketing, social media and graphic design for the group.
PS.Cafe is an iconic local brand. I remember first going to the Harding Road outlet before the entire Dempsey Hill area was transformed. Why do you think people keep going back?
Truffle fries and chocolate are powerfully persuasive.  Honestly, it's the charm and grace of the whole package.  A lot of thought, time and effort are put into making each detail unexpectedly beautiful and delicious.  PS combines style, value for money and feel-good food.  All of our outlets are an escape from the everyday, and at the same time comforting in their consistency.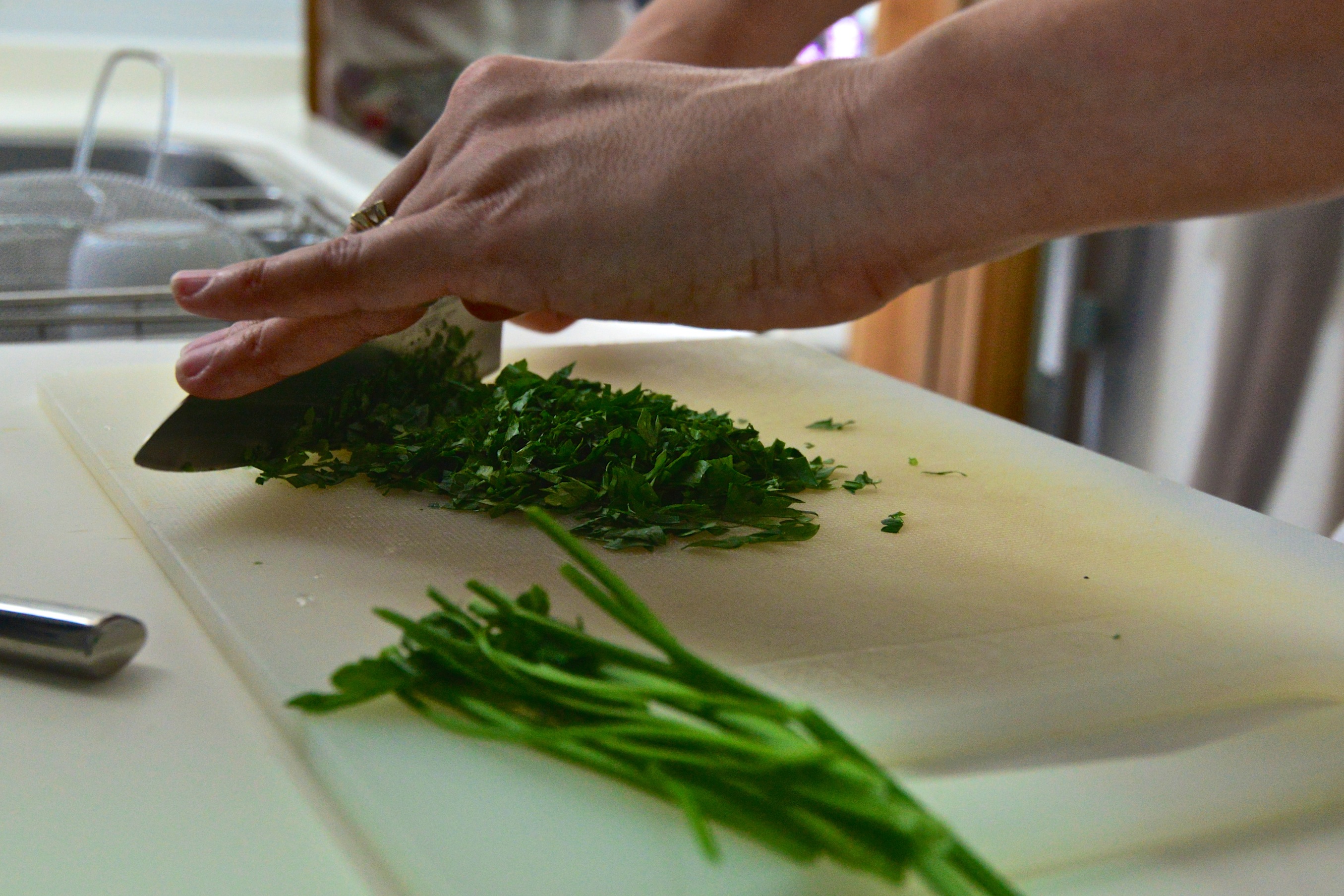 You've been in Singapore for over three years now. How has living here affected your cooking?
My use of regional and readily available ingredients has increased quite a bit – pandan, passion fruit, chilli padi, watercress, capsicum, duck.  Whereas I've decreased my use of produce that's better and cheaper elsewhere – peaches, ricotta, veal, most bread.  Sourcing tomatoes and avocados is an ongoing battle.  I drown my disappointment in mainstream grocery stores with frequent trips to Tekka Market, Isetan, Meidi-ya and Foodie Marketplace.  I use Japanese ingredients fairly often now, which is a new addition since moving to Singapore.  My husband is Hungarian-Swiss, so there is always a stash of cheese, charcuterie and chocolate at home and our Nespresso gets a regular workout.
Whose cooking has influenced you the most?
I come from a family that cooks – my grandmothers, mom, dad and aunt are all great home cooks, and my brother is a professional chef.   I'd like to think I've taken a bit from each of them and the basics from The Joy of Cooking, but with a whole lot of Judy Rodgers, Suzanne Goin, David Lebovitz and Yogam Ottolenghi piled on top.
Let's chat about your pre-Singapore life for a second. I know that you were born and raised in Los Angeles but worked in New York. What are the approaches to food in each city and which do you gravitate towards?
LA versus NY is granola versus grit.  Both have a fantastic array of local produce, wide variety of ethnic cuisines and exciting restaurant scenes.  When you strip them down, LA will always lean toward health food (despite being the ancestral land of fast food), sushi, salads and Californian wines.  New York fancies the odd cuts and bits, foraged fronds, delis, ultra luxury ingredients and stiff cocktails.  I love them both, but if I had to choose a city it would be New York.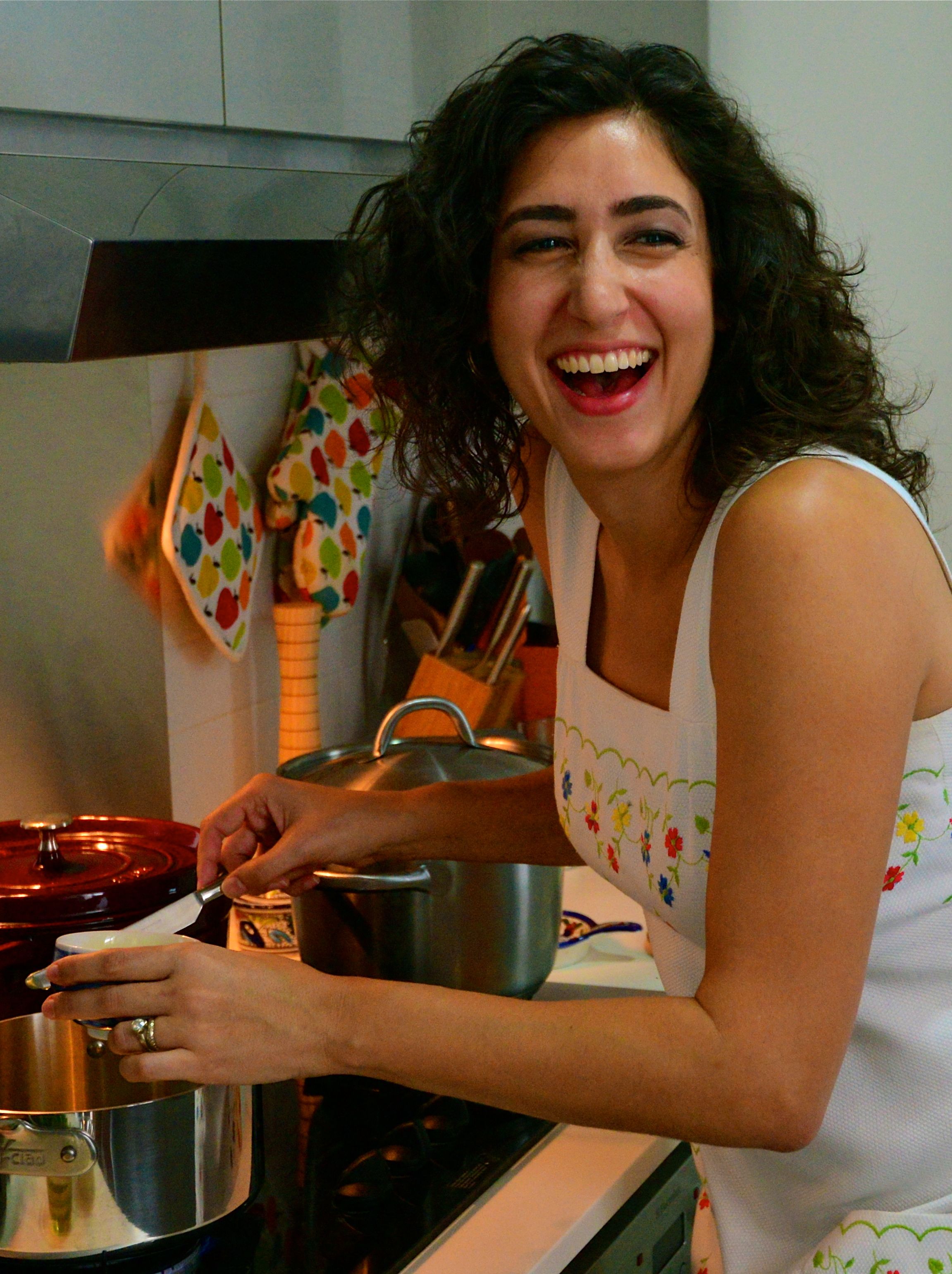 Since the bulk of your professional life was spent working the New York food scene, I have to ask you: how is the F&B industry in Singapore different from New York?
Working in the restaurant industry is a badge of honour in NYC, but it's not quite seen that way in Singapore yet.  Providing good service there is an art and a privilege.  There's a massive amount industry camaraderie in NYC, and that culture is growing here.  New York's population numbers make the industry more robust, but you can't ask for a more food-obsessed city than Singapore.  The restaurant scene here is constantly evolving and becoming less formulaic, and if anything I think more risks can be taken with regard to concepts created and cuisines served.
Speaking of food-obsessed, I'm sure some curious cats want to know where are your regular food haunts (aside from PS outlets of course)?
Always a tough question and often changing, but here goes: Blu Kouzina, Artichoke, Tall Girl Cuisine, Hua Yu Wee, Extra Virgin Pizza, Cut, Teppei, Sarnie's, 328 Katong Laksa and Komala's.  I'd be lying if I didn't include Din Tai Fung.
You've been in F&B for awhile now. Advice for people who want to do what you do?
Work hard for someone that you admire.  Experience at a crackerjack agency and/or with a maniacally demanding perfectionist will make you great.  It's imperative to work for a brand that you love – your entire job is to tell other people why that brand is great and make it grow.  Read as much as you can – it'll make you write faster with better vocabulary and help you realize what's news and why.  Organizational skills, a great memory (both for all that reading and for faces, names and places), quick wit and easy charm will serve you well.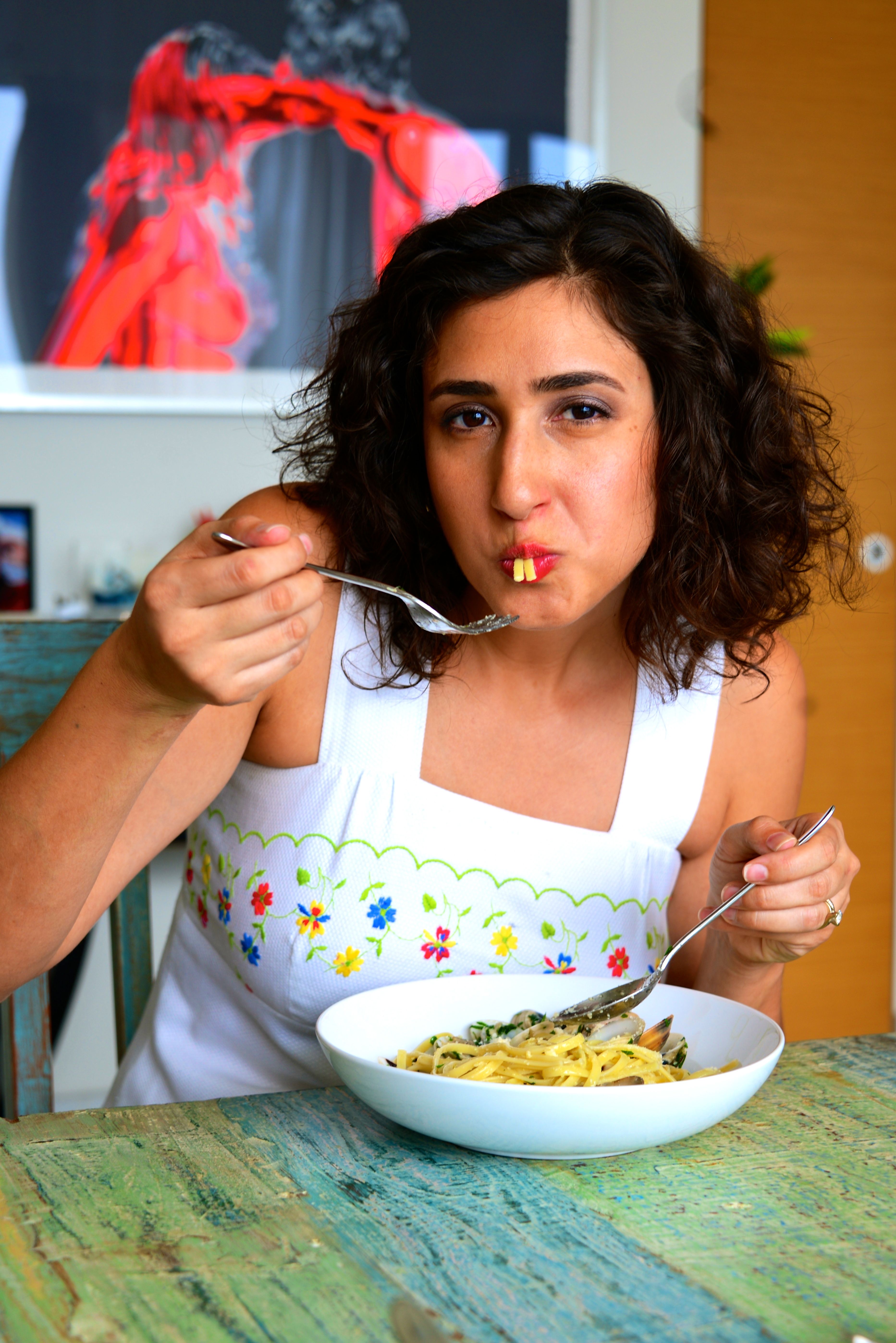 This linguine vongole is delicious. Tell us about your recipe. 
This is my grandmother's linguine in white clam sauce (aka vongole).  It requires only eight ingredients and less than 30 minutes.  Canned clams are one of the things I always smuggle back from the US.  Having them on hand makes this an easy go-to meal any night of the week, but fresh clams are readily available in Singapore.  I combined the two in this version, but feel free to use what you have.
Thanks for the chat, Jen! The next time you're at a PS outlet, keep your eye out for this gorgeous brunette. Meanwhile, have a go at her linguini vongole recipe below. 
The F&B industry in Singapore is thriving. We're lucky to never have a shortage of new places to visit and old favourites to go back to. In The Pros at Home, I talk to the people running the F&B machine: from chefs to publicists and more in between. They give us an inside look to this exciting and ever-changing business and tell us where the experts eat/drink at—all while dishing out a choice recipe. 
Linguini Vongole
Serves 4 as a main or 6 as a starter
Ingredients
1kg local white clams, scrubbed clean *
180g can clams, whole or chopped, drained and juice reserved *
2 teaspoons plain flour **
4 tablespoons extra virgin olive oil
4 tablespoons unsalted butter
3 tablespoons garlic, finely chopped
250ml white wine
1 bunch flat leaf parsley, stems removed and roughly chopped (about 40g)
400g dried linguine, bavette or spaghetti
Black pepper and fresh or dried red chili to taste
Bring 4-5 litres of salted water to a boil in a large pot.  Once boiling, add pasta and begin to cook the sauce.  Separately, stir the flour into the can of drained clams until clams are evenly coated. **
In a medium saucepan over medium heat, add the butter and olive oil.  Once butter is melted, add the garlic and sauté until fragrant, approximately 3-4 minutes.  Do not let the garlic brown. Add the reserved clam juice and white wine, bring to a simmer over medium high heat.
Add the canned clams and fresh clams, give a quick stir/shake and pop on the lid. The clams should cook and open in about 3-4 minutes.  Continue to shake them around until all are opened.  If using only canned clams, cook while stirring for 5-7 minutes until the sauce begins to thicken a bit.  Add the chopped parsley, stir to incorporate and turn off the flame.
Drain your pasta once al dente and return to the pan with approximately half the sauce.
Plate each portion of pasta, dividing the remaining clams and sauce evenly among the portions.
* You can use just 1.5 kg of fresh clams OR 2-3 cans of canned clams instead.
** The flour is a cheat you can omit, but I like it and it helps thicken the sauce.
Charissa is a constantly caffeinated publicist who plans her vacation itinerary around the availability of restaurant reservations. She likes honest, uncomplicated food, Sadie her Shetland, and alliteration. A regular documentation of her unabashed foodie life: @charissa__g.