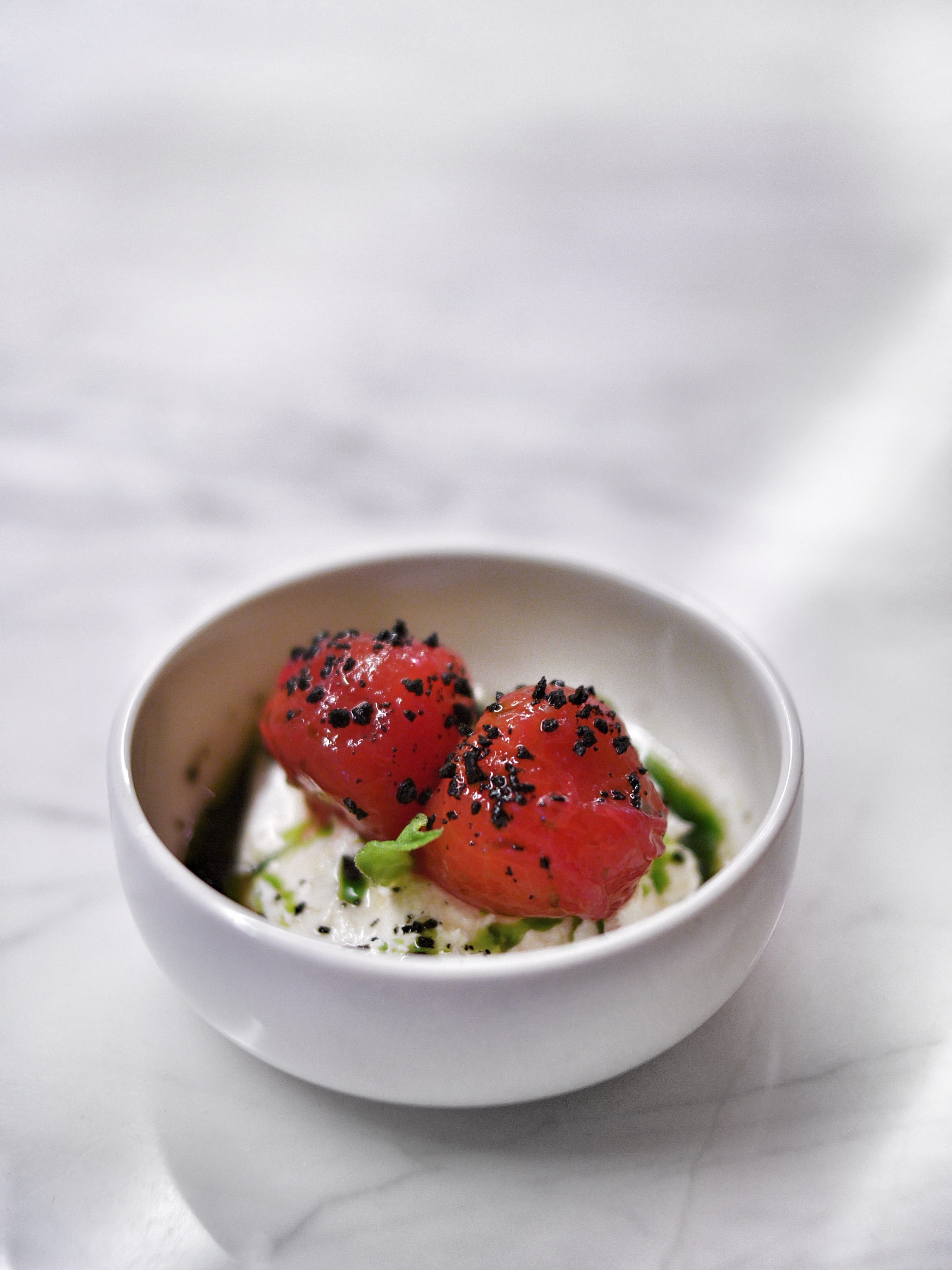 I'm a bit of a nightmare customer for most restaurateurs. Not because I'm an A-hole or make a big fuss in restaurants; in fact, I always try be on my best behavior when dining out. I'm a nightmare customer because I have high standards when it comes to food; I believe I'm a pretty adept cook; and, having worked in the industry, I know how much ingredients actually cost. Which means that if I'm out and I feel like I could make whatever it is I'm tasting better myself, chances are I won't be returning to that restaurant. Or if I get served something super tiny yet very overpriced, even if it's wonderfully prepared, I won't be coming back. I understand (better than most) that a dish's price factors in rent, labor, and marketing as well as the raw ingredients. But sometimes prices are inflated beyond reason.
It's also rare for me to go out and have a meal in which every single course just works for me. Even at some of our city's most lauded and revered restaurants, I find that there will always be one or two courses that leave me a little, well, flat. Not that they're not technically brilliant – they often are. But, for me, the ultimate test is taste. And very often such dishes are constructed to wow a diner intellectually or visually first, and in the mouth second.
So when I find a restaurant in which I love every single course/thing I've eaten, I simply have to share it. I'm just too happy not to. Such was my dinner last night at Kimme, the Modern Korean restaurant opened by the team behind Meta. It was my first time there (the wifey had been before) and it was a complete and utter joy to experience Chef Louis Han's food, which I can only describe as contemporary and inventive but also amazingly comforting and very umami. Which is right in my sweet spot.
When I turned to Su-Lyn to exclaim how every single dish surpassed my expectations of dining there, she did point out that the flavours that Louis plays with are exactly what I love, and might not be the same for other diners. Which is very true. I crave umami in foods. I like a touch of sweetness to balance out strong savory flavours. And as I've gotten older, I look for acid in dishes and enjoy a touch of heat in my food. Chef Louis' dishes, for the most part, had all of these characteristics. It was almost like Su-Lyn (who recommended we dine there) had found the perfect personal chef for me.
We took the chef's selection menu, which runs SGD$138 per head. We had a gorgeous little burrata with tomato, basil oil, yuzu, ice plant and crushed olives to start. This was followed by kampachi two ways. Su-Lyn was served one with strawberry and yuzu, while mine was with pomelo and gochujang. A very tasty beef tataki under shaved daikon was served next. I then had prawns with XO sauce, mussels and Jerusalem artichoke while Su-Lyn had Hokkaido scallops with braised endive.
We were then served the single most addictive dish of the night – whigh isn't even on the dinner menu. Chef wanted us to try a dish from his lunch menu – a version of risotto with grilled chicken and black fungus. This dish was swoonworthy. One spoon and I knew I could eat a bucket's worth. But smart chef that he is, Louis only gave us each a palm-sized portion, leaving us hungry for more.
Next up were three delicious meat dishes: a braised short rib served with sauerkraut; Japanese striploin served with shiitake mushrooms; and Iberico pork Pluma with achar pickles. While I loved everything, I'll definitely be ordering the pork again and again. The contrast between the pork and the local pickles was extraordinary.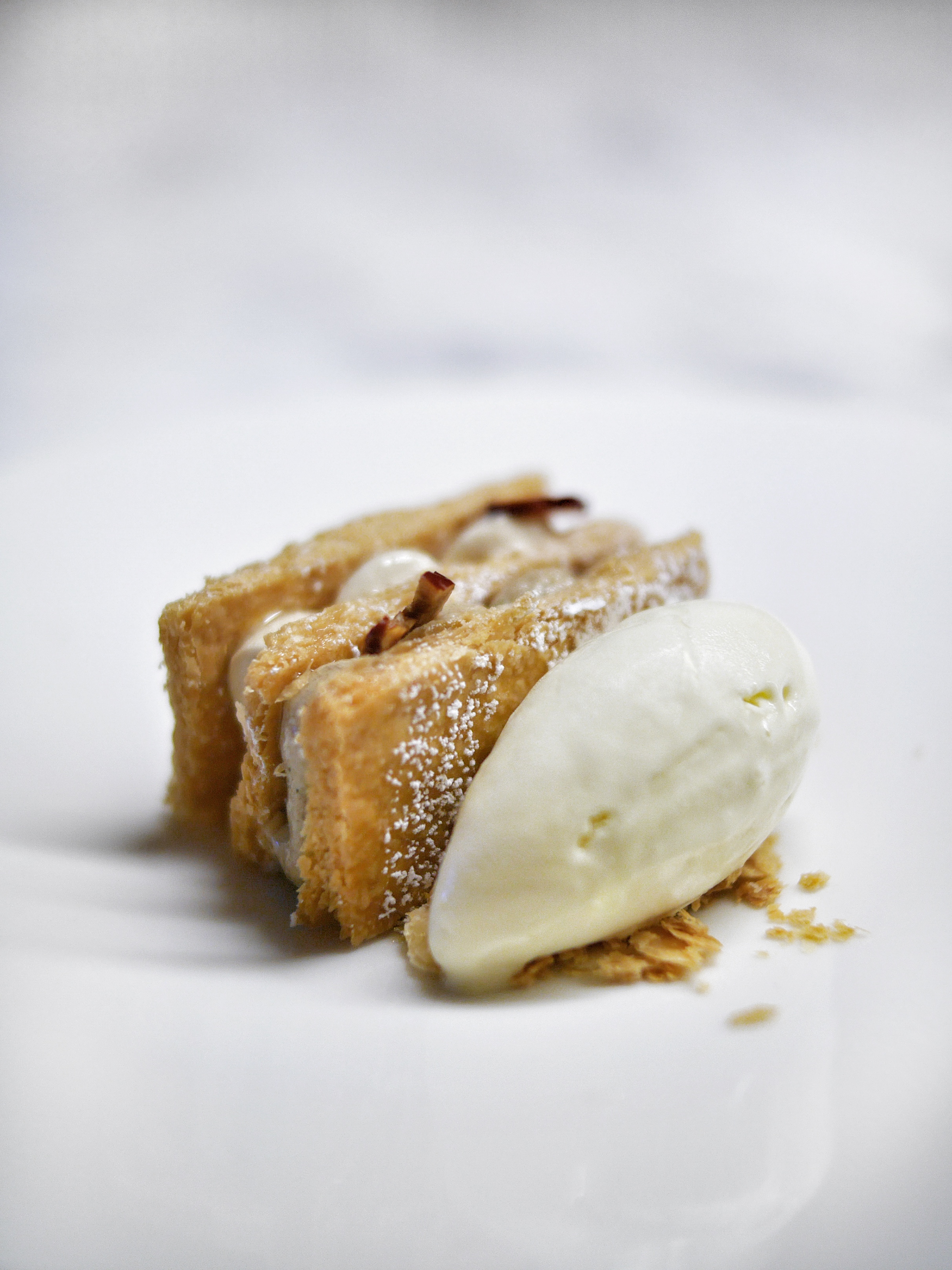 We had two desserts and um, I kind of forgot what was in the first other than it was a delicious granita of sorts. I know, "bad food blogger!" But I was having such a good time, I didn't take any notes past the first two dishes. The second dessert was a date mille-feuille with truffle honey ice cream. It was neither too rich nor too light – the chef has somehow achieved the perfect balance between these. Most importantly, it was a really beautiful way to end a fabulous evening.
I know I'm gushing and probably over-selling Kimme a bit. Please don't go in expecting the best meal of your lives. I went in expecting to have some good, interesting food, but not much more. Which may be why the food kept surpassing my expectations. And as my wife pointed out, the flavours were exactly my kind of thing. Which may not be yours.
Either way, I'm so happy to have finally eaten here. Kimme has, within a meal, become one of my favorite restaurants in Singapore. I can't wait to see what else Chef Louis creates – and supposedly he's constantly changing his menu. Yum.
Kimme
47 Amoy St, Singapore 069873
Tel: +65 6514 1588
Aun has always loved food and travel, passions passed down to him from his parents. This foundation, plus a background in media, pushed him to start Chubby Hubby in 2005. He loves that this site allows him to write about the things he adores--food, style, travel, his wife and his three kids!