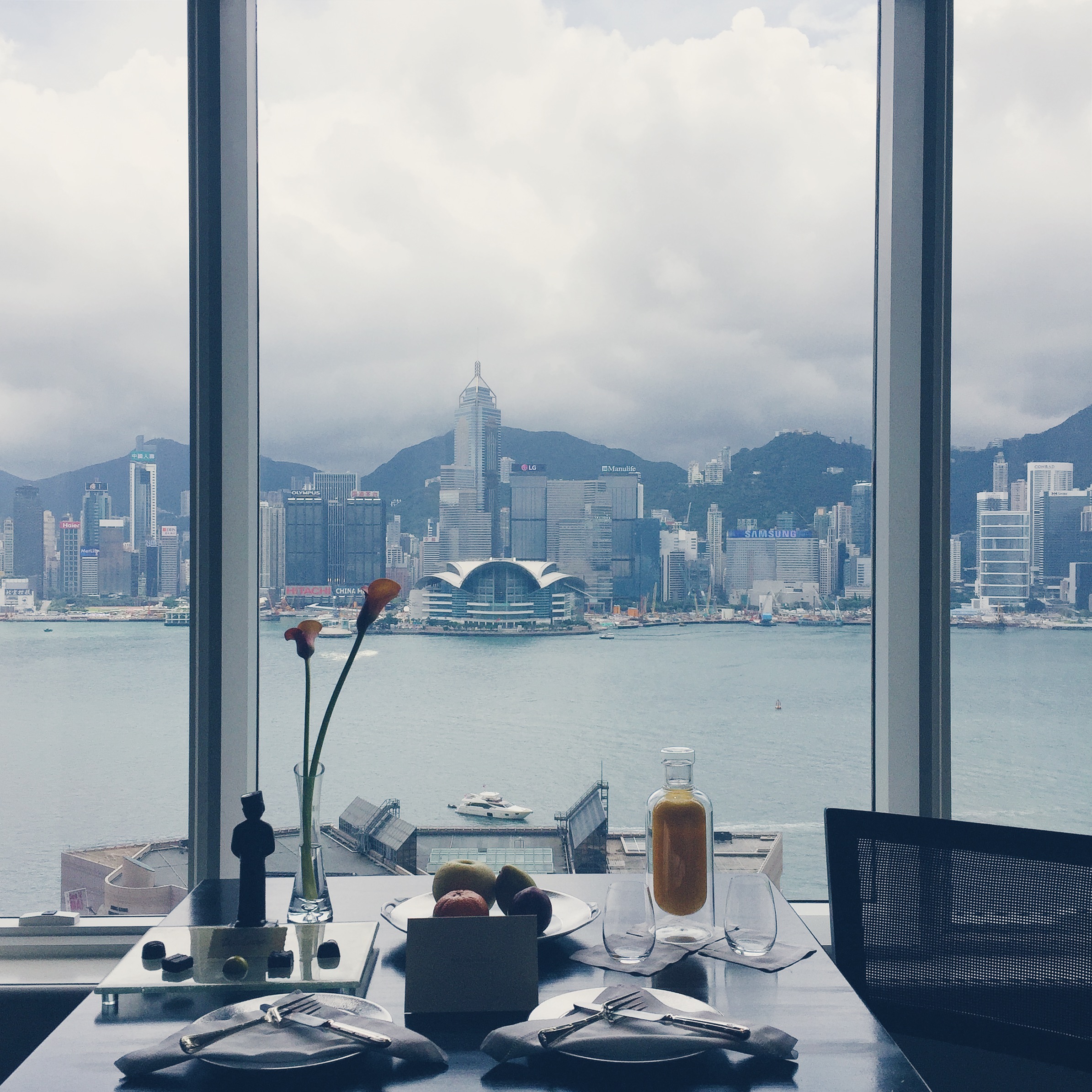 If you know me, you know that I have quite specific tastes. I'm lucky enough to have travelled fairly extensively, and in a previous life (ie, job), lived out of a suitcase for weeks at a stretch. And when you've done that—business people, entrepreneurs, nomads, I'm looking at you—you tend to know what it is you want in a hotel. But with The Peninsula, it seems like they know what you need even before you do.
Now, I must tell you that I once worked for a luxury hotel brand, therefore it takes a lot to impress my jaded self. So when my friend D and I decided to take a quick pause from our crazy schedules and spend a weekend away from Singapore, I knew where I wanted to stay. Since we had decided to dive into a possibly busier world with Hong Kong, I had made a concerted effort to select a location that was in the middle of all the action but still a sanctuary on its own. I visit Hong Kong frequently, and for me, The Peninsula has always been the grande dame among the city's best establishments. We decided to splurge on a bit of luxury for this trip and booked two nights for ourselves there.
The Peninsula has a signature fleet of custom Rolls Royce Phantoms at their disposal, so if you're really in a fancy mood, make arrangements to be picked up from the airport in one. We were thus greeted on arrival at the airport and whisked away in one of these green beauties, allowing us 30 minutes of feeling truly decadent in the plush comfort of the luxury car. At this point, not even the unexpected rain in Hong Kong could have dampened our moods. We were ready to relax.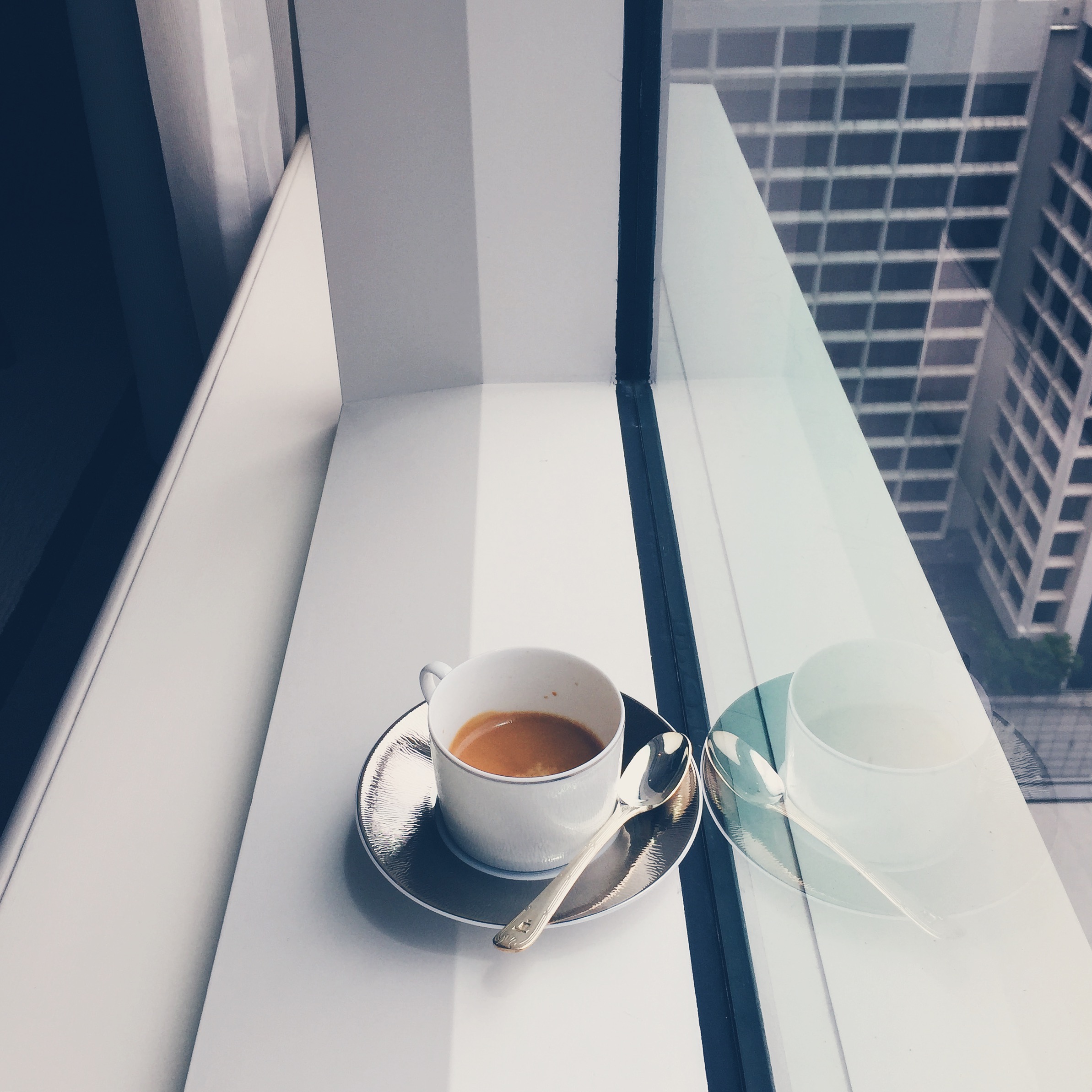 One of the hardest things an establishment can achieve, in my opinion, is to make a guest feel special. When you're a 300-key hotel, it's certainly an uphill task. Once we got to The Peninsula, we were introduced to a lovely guest relations manager who brought us straight to our room for check-in. In-room check-ins are done only by very few in the hospitality business, and this is one of my absolute favourite services. I hate the frustration of reaching a hotel after a tiring flight and getting told that my room isn't ready—not fun. This time, we had a fuss-free check-in and quickly proceeded to make ourselves comfortable. I headed straight for the Nespresso machine while D made herself some black tea from the brand's range, before we dove into the Pencities guide. It's a very curated list of places by the very trusty Luxe City Guides, created especially for The Peninsula's guests. (On a side note, The Peninsula has their own line of very delectable, high quality chocolates, teas, biscuits and cookies, etc. These treats are also sold at standalone The Peninsula Boutiques—there's one at Ion Orchard, for the Singaporean readers.) 
Remember earlier when I said that The Peninsula anticipates all that you want? Well, the fantastically large marbled bathroom and impressive views aside, the state-of-the-art technology in each room is the key to this. We could basically control almost anything in the room with one tablet, and in our case, usually without moving from the bed. Personally, what I liked best was being able to draw the curtains at the touch of the button then sleepily ordering in room service—a lazy girl's dream. But if you're all about variety for breakfast, The Verandah also serves a wonderful buffet that we enjoyed.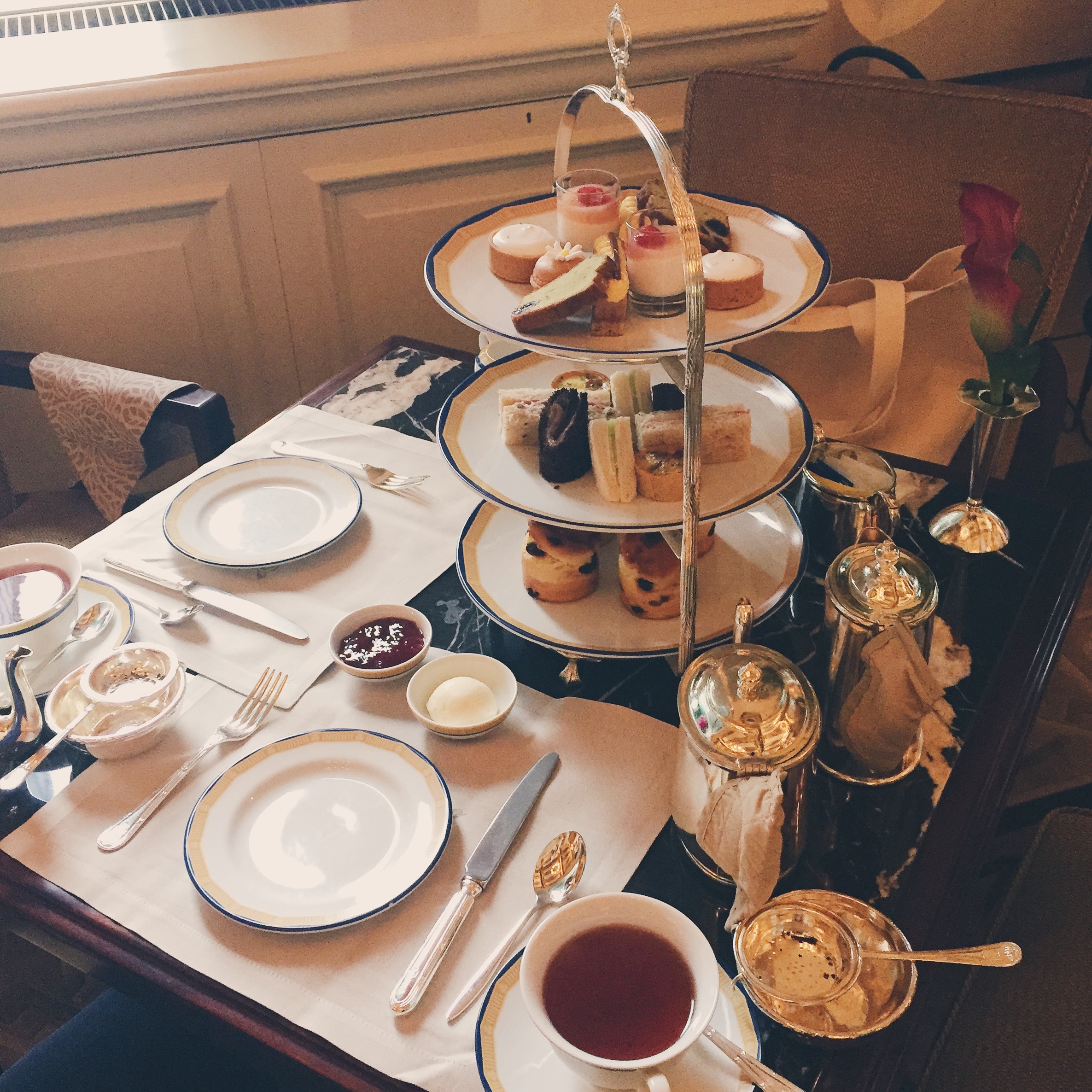 You would think that in a city like Hong Kong, with its multitude of Michelin restaurants, hip eateries and old school haunts, one would never stay in their hotel for a meal, but one of the things I was looking forward to the most was The Peninsula's legendary afternoon tea. I had the afternoon tea experience during one of my first few visits to Hong Kong years ago, so it was a nice bit of nostalgia. The delicate sandwiches and perfectly crumbly scones didn't disappoint. The triple tiered creation got lots of ooh's and aah's on Instagram, too. If I had more time, I would have loved to try the other restaurants and bars on property (there are eight!) and on the top of my list would be the Philippe Starck designed, Modern European restaurant, Felix, perched on the 28th floor.
For those planning a special occasion or looking for an experience that's not run of the mill, you should consider one of The Peninsula Academy's bespoke programmes. I was hoping to join their dim sum making class, conducted by a master chef in the kitchen of Spring Moon restaurant, but of course my very last minute request meant that they had reached capacity for my requested date. If you're less of a foodie and more of the adventurous type, I hear they also have a helicopter tour that takes off from the hotel's private helipad. It doesn't get posher than this.
As expected, our time in Hong Kong flew by, and The Peninsula had appeased our every whim and fancy. I'm really not one to wax lyrical about where I've stayed, and most of the time, I'd be picking a small boutique hotel over a big brand name. But what The Peninsula has succeeded in doing is retaining the personalised, homey feel of a small property with the luxurious facilities and technology of a top notch establishment. A timeless experience, that I would honestly recommend. If you don't want to mess around on your next visit to Hong Kong, you know where to stay.
The Peninsula Hong Kong
Salisbury Road, Tsim Sha Tsui
Hong Kong
Charissa is a constantly caffeinated publicist who plans her vacation itinerary around the availability of restaurant reservations. She likes honest, uncomplicated food, Sadie her Shetland, and alliteration. A regular documentation of her unabashed foodie life: @charissa__g.