Last week, I wrote a little bit about Point Yamu, a newish ultra-luxe property in Phuket opened by COMO Hotels and Resorts. In that post, I said that Point Yamu is my and my wife's new favourite resort. One of the chief reasons for that is the stunning food. I'm trying my best not to oversell things too much, but I simply have to say that I can't remember staying in a hotel or resort in which every single meal was as amazing as they were at Point Yamu. To put it as simply as possible, it is — to me at least, right now — the best place in Southeast Asia for an all-inclusive foodie vacation.
While my wife and I went to Point Yamu expecting good food (such is our respect for COMO and its group executive chef Amanda Gale), we never expected it to be as good as it was. Every single meal was exceptional and we found ourselves excitedly looking forward to every next opportunity to stuff our faces. I also want to say that the kids' menus — and I say menus because there was a different kids menu in each of the hotel's two restaurants and in the room service menu — were brilliant. The options were smart, nutritious and delicious. Our little foodie-in-training, who can be very difficult, simply adored the food at Point Yamu and ate well during every single meal.
Point Yamu has two main restaurants. La Sirena is the all-day dining eatery. Its main focus is Italian and locally caught seafood, but you can also order from the very healthy but still very tasty COMO Shambala spa menu. The three dishes pictured below all came from that spa menu.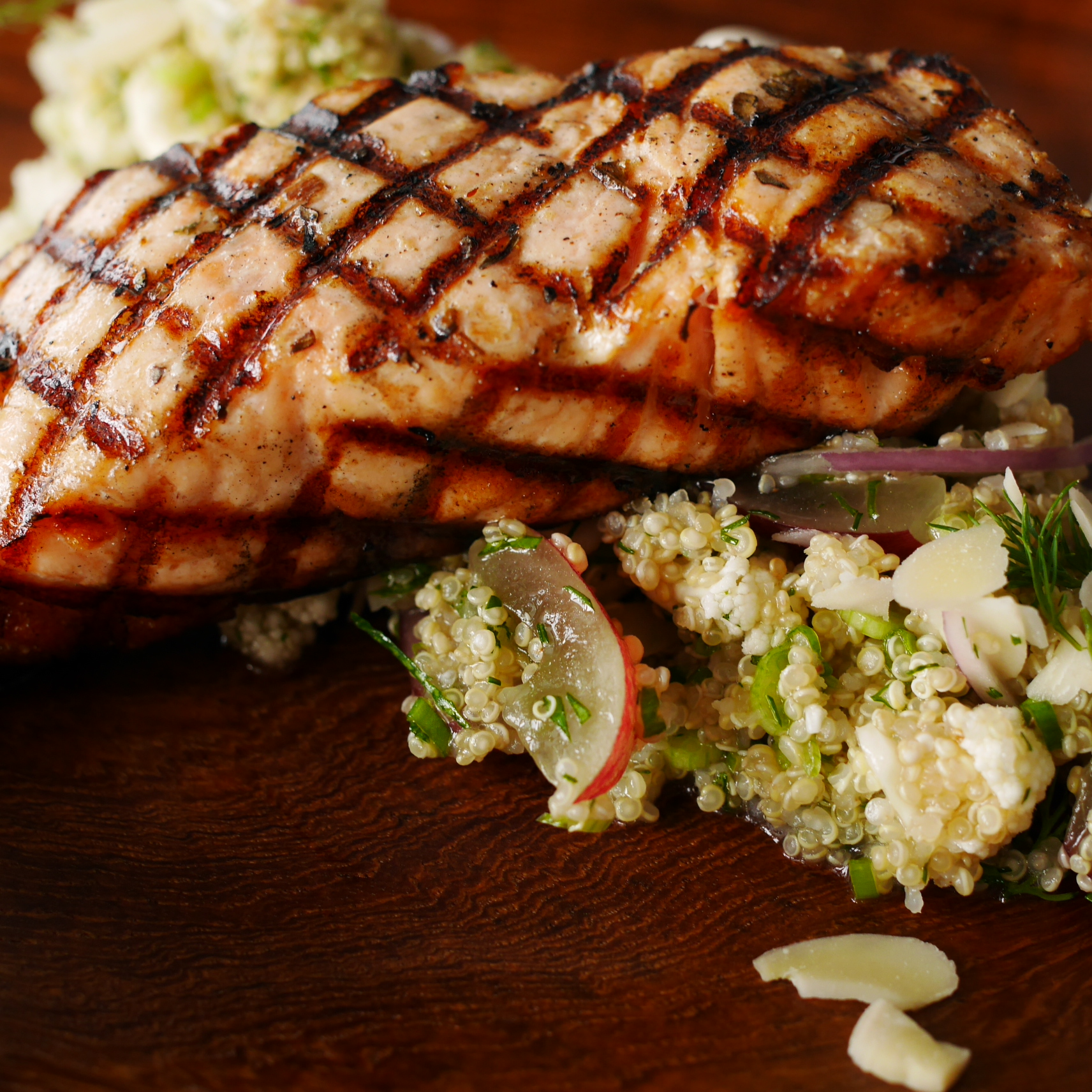 Breakfast at La Sirena is a real treat. It is a semi-buffet in which freshly squeezed juices, cereals, fruits and baked goods can be picked up from a counter and hot items are ordered a la carte. Our son absolutely loved being able to grab a bottle of chilled watermelon juice while I very much appreciated the bottles of Thai iced teas and coffees. The hot breakfast items ranged from healthy mediterranean options to fun, funky fat-laden Thai dishes. No surprises that the latter was more my speed. In fact, the "Thai bacon eggs" which consisted of thick, sweet spicy char-grilled hunks of fatty pork collar, with fried eggs, sticky rice, and corn has quickly become one of my favourite dishes of all time. I would return to Point Yamu just to have this dish again and again.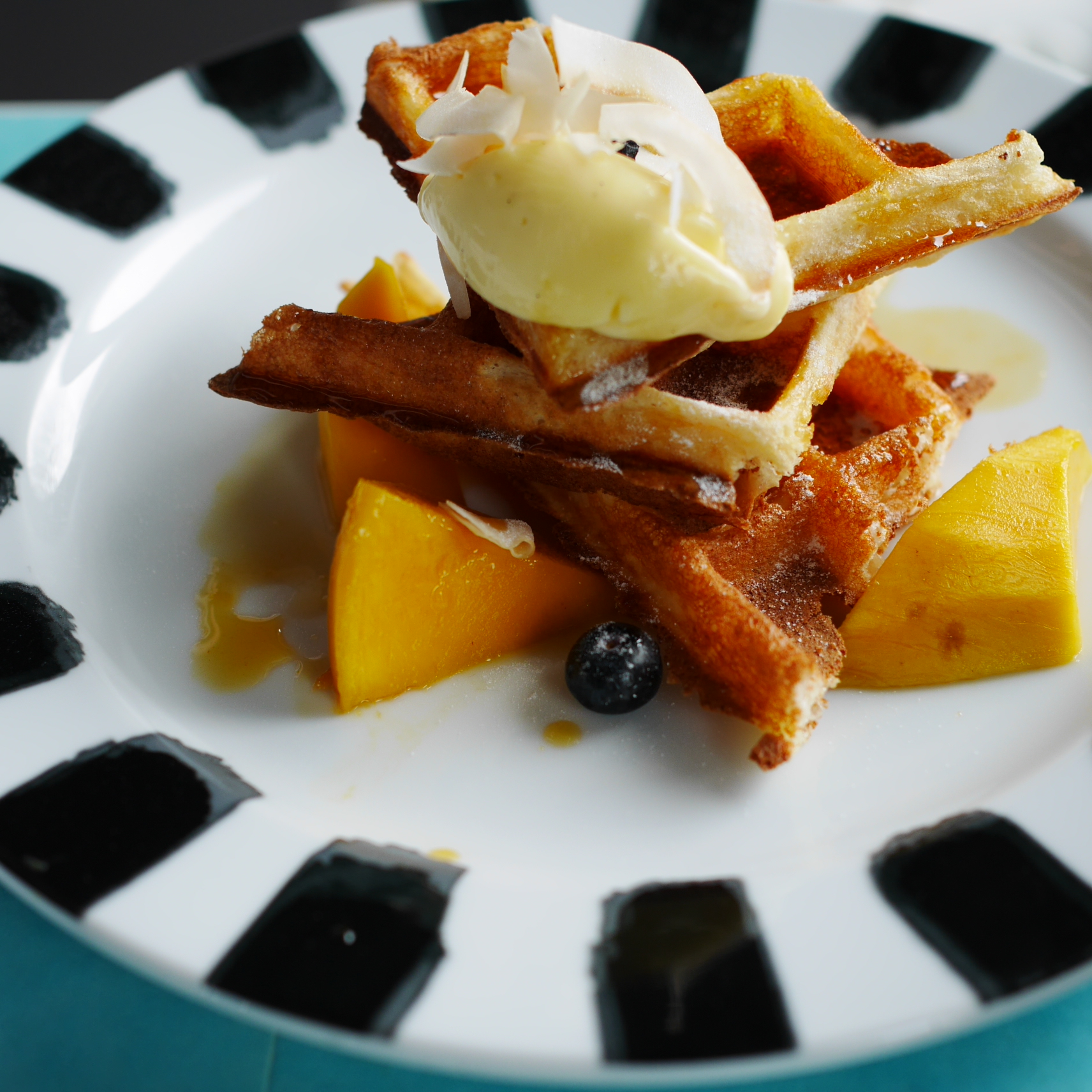 The hotel's other restaurant is not surprisingly Thai. To be specific, Nahmyaa focuses on Southern Thai fare, offering a variety that stretches from popular street food items to more formal and complicated dishes. The yellow crab curry (one of my favourite Thai dishes) I had at Nahmyaa was as good as the very best versions I have ever had (including the restaurant currently ranked Asia's #1 restaurant by a certain well-known survey). Every dish we had at Nahmyaa was gorgeously seasoned, artfully prepared, and perfectly executed.
In addition to the main restaurants, there is also a small al fresco bar just behind the main pool that offers a limited but still excellent menu. Items range from burgers to Thai street fare. We, of course, feasted mostly on the Thai food. Stand-outs include the lamb curry and the crab fried rice. While at the bar, one would be remiss if s/he didn't order a cocktail or mocktail. Both lists are inventive, fun, and novel and, more importantly, the drinks are awesome. One of the most interesting things I tried — and to which I am now addicted — is a drink that I initially thought sounded awful. The Thai Muddled-up is a mix of Tom Yam herbs, lime juice and Coca-Cola. It is, however, sensational. Sour, sweet and spicy. The perfect thirst-quencher that works perfectly with great Thai food.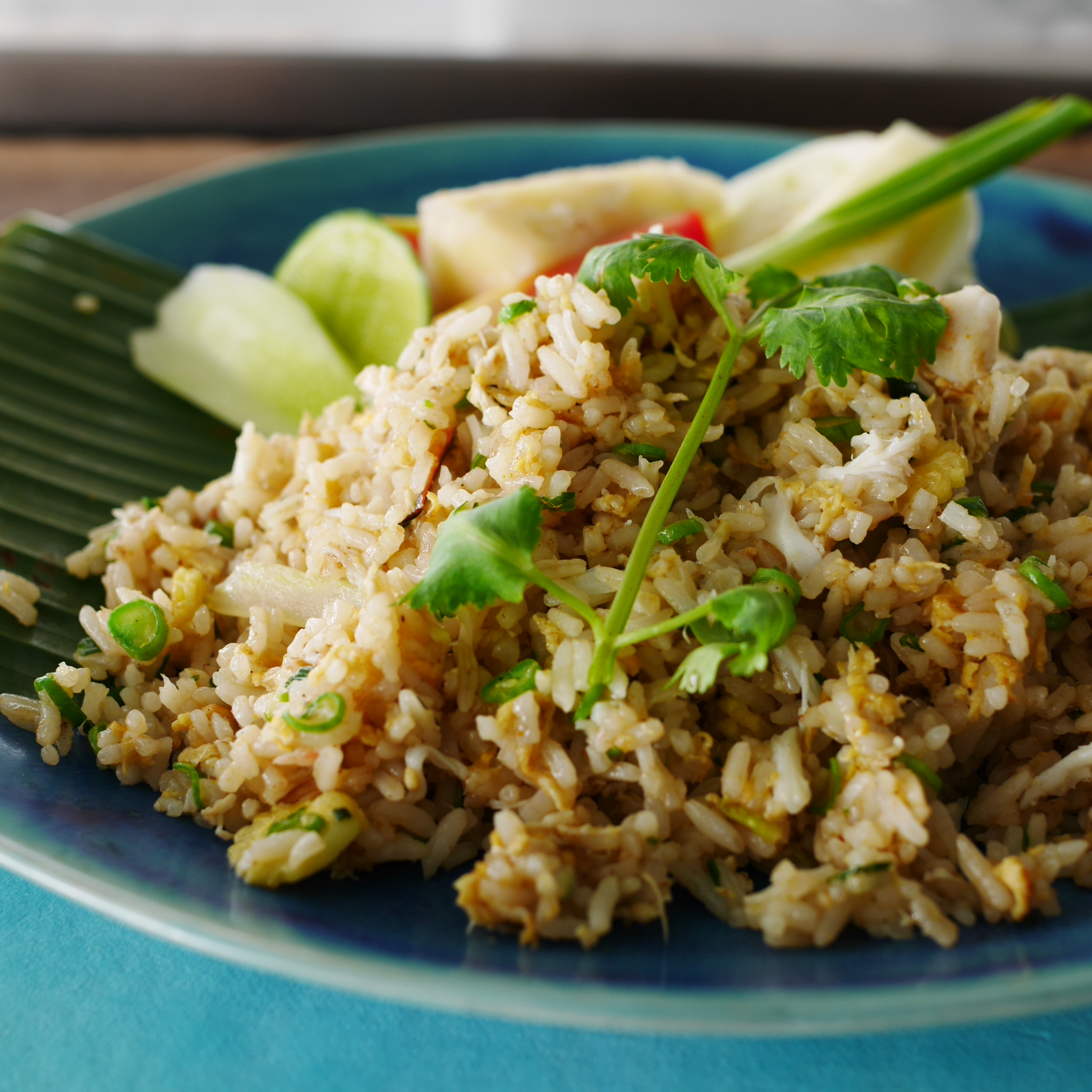 Lastly, I want to talk about room service. Which (and I know I'm sounding a bit like a broken record) was fabulous. Our little one had never had room service before so when he discovered that there was this concept of being able to order a great meal that could be delivered right to your room, he was in heaven. In fact, on several nights we had to bribe him in order to go to one of the restaurants; he wanted to sit in his pajamas and have the food brought to us.
One of the things I always do when staying in hotels is test their room service burger. And the Point Yamu version, as should be expected, was outstanding. The picture below, which shows a roast chicken breast, with broccoli and fried rice, was our son's single favourite dish from the kids' menus — and something he actually ordered 4 times over three and a half days. The photo below that is of a super delicious bowl of Tom Kha Gai, which is my favourite Thai soup, and which was not on the room service menu. Fussy old fart that I am, I tried ordering one to see what would happen. No fuss was raised. No one told me it wasn't on the menu. The staff member I was speaking with simply took my order and it was made. Which is a sign of a really great, service-oriented hotel.
While I could go on and on and on… I think it's better if I stop here. Lemme just say one last thing, which is my declaration of love for Chef Amanda Gale and what she and her team have created. Point Yamu really is foodie heaven.
Aun has always loved food and travel, passions passed down to him from his parents. This foundation, plus a background in media, pushed him to start Chubby Hubby in 2005. He loves that this site allows him to write about the things he adores--food, style, travel, his wife and his three kids!