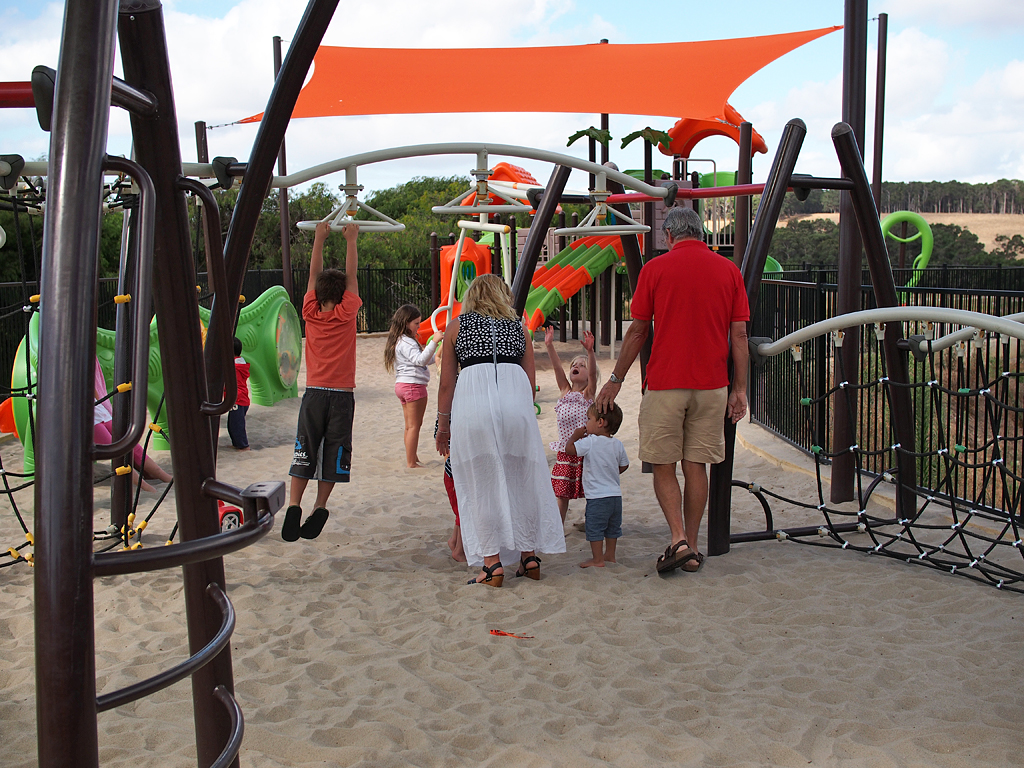 Some of the things I was genuinely worried about when planning our family holiday in wine country was whether our son would be cool with letting papa, mama and his grandparents visit some wineries, for meals and also for cellar door tastings. I honestly should not have worried because, as I discovered, many of the best vineyards—and microbreweries as well—cater not just to old farts like me, but also to young visitors.
Many wineries and breweries have placed playgrounds on their properties. Others have large open spaces in which your sons and daughters can run around and burn off some energy while you get to try some lovely liquid refreshments. And almost every place we visited for lunch offered some sort of kids menu or had adult food that, once sauces are asked to be served on the side, work very well for young sirs and misses.
I've always loved Cullen Estate. I love their approach to wines—they've been growing wines biodynamically and organically long before it was trendy to do so. They've also been making some of the best wines in the region for ages. Their dining room is lovely and bright. The staff are super friendly and make kids feel super welcome. There is an area just off the main dining room filled with children's books and toys, so you know the little ones are welcome here. Likewise, upon being seated, we were offered crayons and coloring sheets to keep the toddler busy, which we very much appreciated.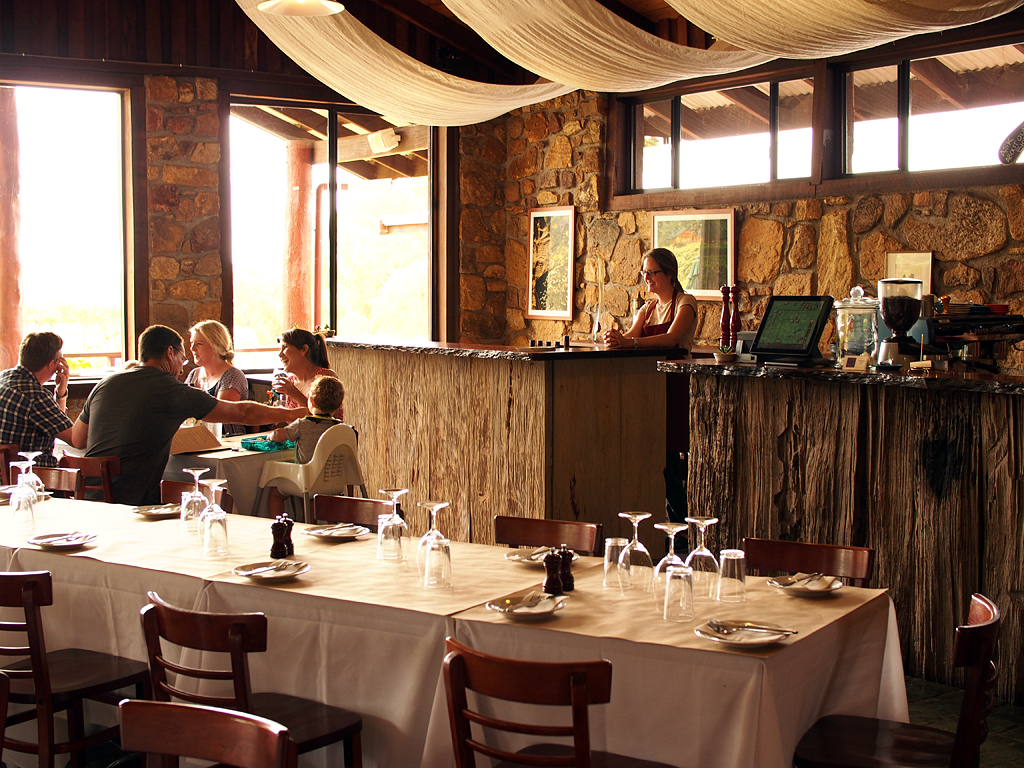 The children's menu is also well thought out, with 3 options: pan seared fish fillet (a welcome change from battered fish and chips) with creamed potatoes; organic beef skewers with green salad; and macaroni and cheese.
For parents, there is a wide range of yummy options. I always go for the Cullen Vineyard Platter when visiting. The items on the platter, which change seasonally, are always delicious and very fresh. Also highly recommended are the seared Freemantle sardines, served with organic housemade olive tapenade and braised fennel.
If your little one needs a playground and you need good food, I recommend checking out the restaurant at Wills Domain. Chef Seth James serves very exquisite Modern Australasian cuisine. Another vineyard worth considering is the chic, relatively new Laurance. Excellent wines. Very good restaurant with drool-inducing burgers and some exciting sharing platters. And a sensational playground that always gets top marks from mommies.
Surprisingly, there are a good number of excellent microbreweries in Western Australia's most popular wine region. On our last trip, we visited two, both of which had excellent playgrounds. That meant we adults could kick back with a nice cold brew (or two or three) while the little one ran himself ragged.
We especially liked Cheeky Monkey, which is huge, has picture perfect grounds and a lovely, very well-maintained playground. Oh, and the beers and ciders are very good too. (My wife's parents, pictured above, especially enjoyed the lush grounds and the beers.)
Slightly smaller but also fun (and with a wide range of yummy snacks) is the Cowaramup Brewing Company. We had a great time here. Our son especially liked not just the playground but the big grassy area around it and the fact that the brewery staff were blasting classic rock anthems—to which he spent a good 15 minutes dancing to.
One of our best meals on the trip was at Voyager Estate, which may just be the most beautiful wineries in Margaret River. We went there to celebrate my son's third birthday and I have to say that the restaurant staff did an amazing job receiving us and accommodating my request for a simple strawberry cream cake. You can see from his face below just how happy he was with his cake.
The wines, of course, at Voyager are always excellent and the food hearty and tasty. What was especially nice—and I know your kids will love this—are the red and white sparkling grape juices. Refreshing and tasty, they'll make your kids feel included as you work through a flight of wines.
Celebrating Australian food with Tourism Australia. To find out more, check out the best of Australian road trips.
Aun has always loved food and travel, passions passed down to him from his parents. This foundation, plus a background in media, pushed him to start Chubby Hubby in 2005. He loves that this site allows him to write about the things he adores--food, style, travel, his wife and his three kids!