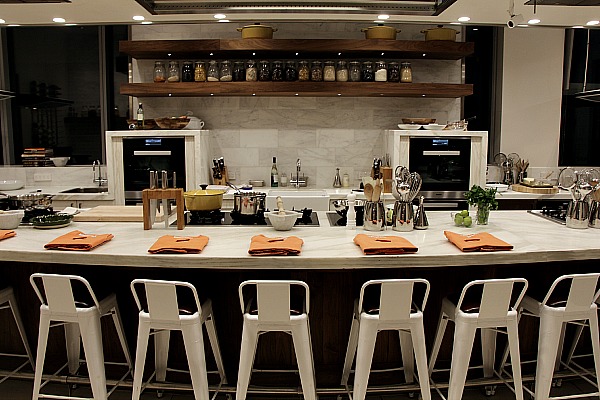 Williams-Sonoma is an enchanting cooking and homewares store, an oasis that induces the buyer with a bit of nostalgia for true Americana.  It is filled with beautiful displays of Le Creuset pans to think about making pot roast with for dinner, or baking dishes that call out "take me home and fill me with apple pie".
Inside Sydney's Bondi Junction store, behind the gorgeous displays and strategically positioned food samples, lies the Kitchen and Cooking school.  This space is the real deal.  A dream setting: marble countertop, with all the tools one could think of, to play, to discover, chop, grill, simmer, and stew.
Williams-Sonoma's Sydney Cooking School is such a destination, stunning, perfectly equipped, that even Ferran Adria's latest official visit to Australia included a presentation on Molecular Gastronomy at this very Williams-Sonoma Cooking School.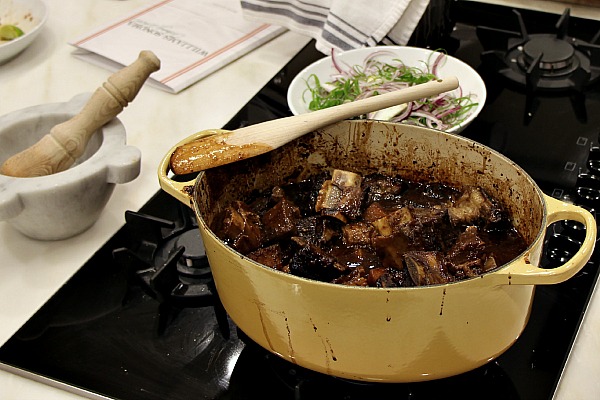 To both my luck and delight, I've had the chance to participate in a few lessons. From perfecting the basics by making hearty soups and cooking en papillote, to tasting the world through braised Hawaiian short ribs and Brazilian cheese bread.
The tips and tricks learned during the lesson happen organically, nothing feels forced or too formal, yet still the right amount of structure lets the class flow with ease.  Chef Hulya Suleyman teaches and guides as she cooks, then talks you through the steps, checks on your work, while joking, telling stories, and sharing her globe-trotter adventures.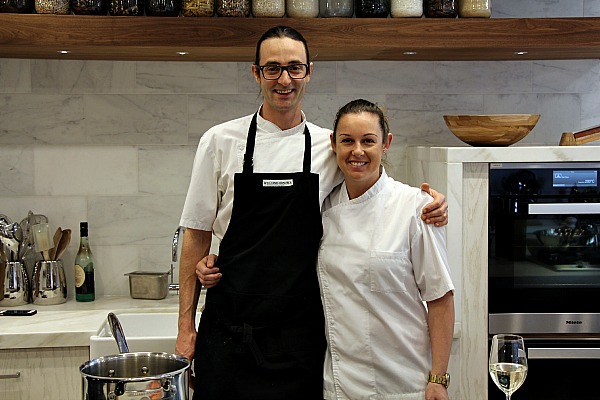 She's been all around the world, and her repertoire is amazing.  That's beautifully translated directly into her cooking.  Her breadth of knowledge of so many cuisines: Jamaican, Colombian, Italian, Turkish to name a few, paired with her patience and cool/calm/collected presence in the kitchen make the inexperienced cook feel at ease, and the expert motivated by her expertise.
The cooking class calendar changes month-to-month, and the kitchen is open to the public.  You can pop your head in, have a chat, and watch Chef Huyla at work.  When one of the 12 person lessons isn't on, Chef Hulya is usually preparing a dish, infusing the store with the aroma of something delicious.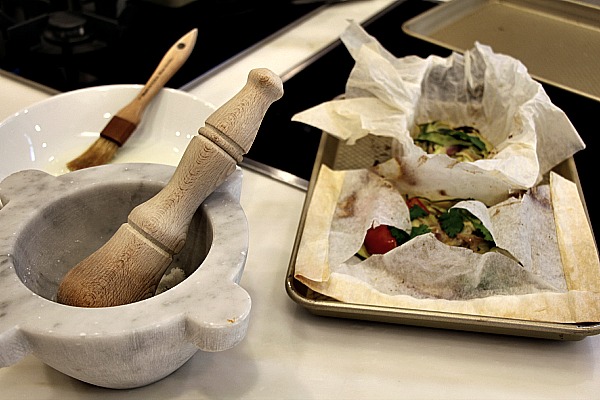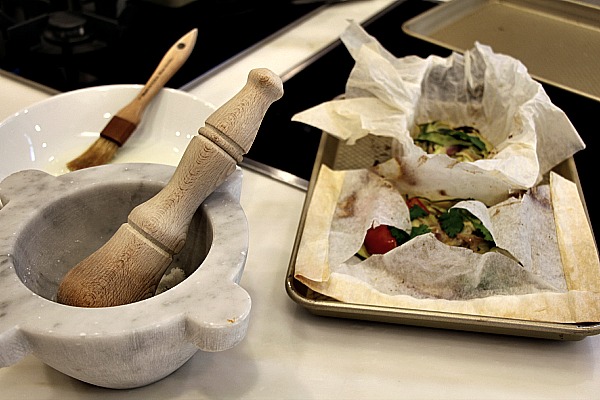 There are seminars for children, bread baking classes, guest expert mornings (for cheese and butchery), and lessons for students of all levels.  I'm already planning my return to give some Egyptian shawarma a go.  Until then, I'll keep that beautiful kitchen setting close in my dreams.
Williams-Sonoma Bondi Junction
The Exchange Building 466 Oxford Street, Bondi Junction, NSW 2022
Tel. +61 2 8973 5800
www.williams-sonoma.com.au

Janice is a girl from Lima, Peru who loves a good cebiche and a glass of dry Riesling. She travels the world (often for food or to check out new restaurants) and lives in Australia. Janice tries to learn about different countries through cuisine, and takes advantage of Sydney's multiculturalism by exploring gastronomy in all of its forms. Grower's markets, wine tastings, restaurant openings, cooking classes, shopping for specialty spices; she's keen to do it all.