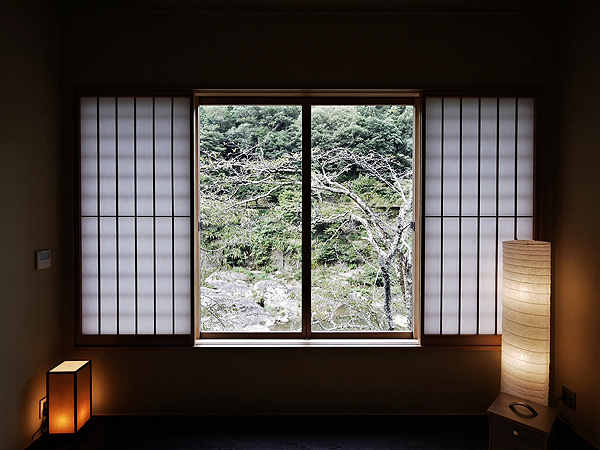 Ever since the HOSHINOYA resort opened in the scenic Arashiyama region of Kyoto in December 2009, I've been dying to check into this very special property. While Kyoto, one of my favourite cities in the world, is home to both modern (Western) hotels and ultra-pricey, ultra-exclusive traditional ryokans, HOSHINOYA is unique in that it offers the best of both worlds, in a resort setting unlike any other.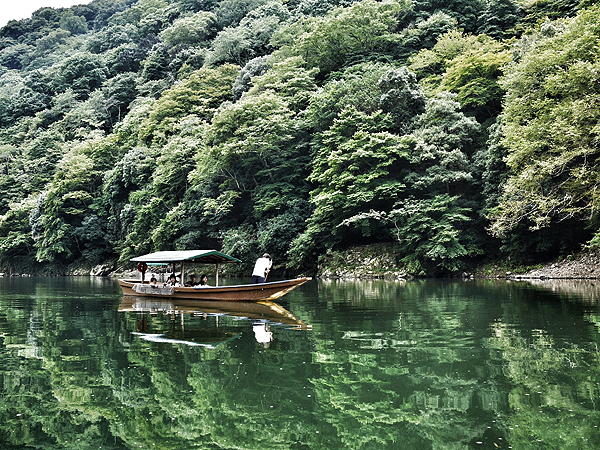 The underlying concept behind this and its sister properties, is to explore "what the lifestyle and scenery of modern Japan would have been if it embraced its unique culture a little more and yet continued to modernise." In other words, HOSHINOYA offers guests a hyper-realised idea of a modern yet traditional Japan, as envisioned by its founder, Yoshiharu Hoshino.
This notion is very present in my mind as my wife S and I make our way to the resort on a sweltering September day. Unlike other hotels, you cannot simply take a taxi to HOSHINOYA's front door. Instead, you make your way to Togetsukyo Bridge, an iconic landmark in this historic vacation area (which dates as far back as the Heian era). Just a few steps from the bridge is a small boat landing. From here, guests board a sleek wooden boat and journey up the Oigawa River towards the resort. The ride is short, but it serves its purpose splendidly. By the time you arrive at HOSHINOYA, after having spent a quarter of an hour mesmerized by Arashiyama's lush, enchanting landscape, your mind is calm. You're already relaxed, ready for a great vacation.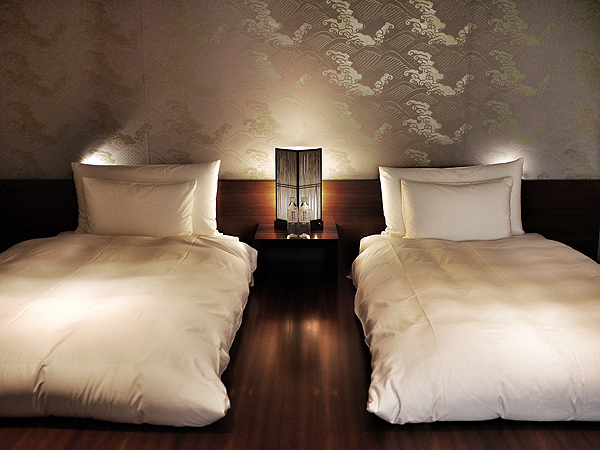 HOSHINOYA's grounds are gorgeous. Architect Rie Azuma and landscape designer Hiroki Hasegawa have done an amazing job building this fantastical Japanese resort around and from a 400 year old private home. The property feels more like an exclusive gated village than it does a hotel. All of the aesthetics have been crafted to specifically reflect Kyoto's culture and style. Walking around the property, I cannot help but marvel at the artful marriage of traditional Kyoto style and culture with modern amenities, technology, practicality and luxury here.
The rooms are equally beautiful. HOSHINOYA has just 25 rooms and seven room types. S and I are given a lovely suite with a dark, modern bathroom; a nice comfortable sleeping area; and a large tatami lounge area with a picture window overlooking the Oigawa River. I cannot help but wish I had booked our trip in November, when I am told all the leaves turn orange and red. The view from our room is already lovely; in the height of Autumn, it must be simply spectacular.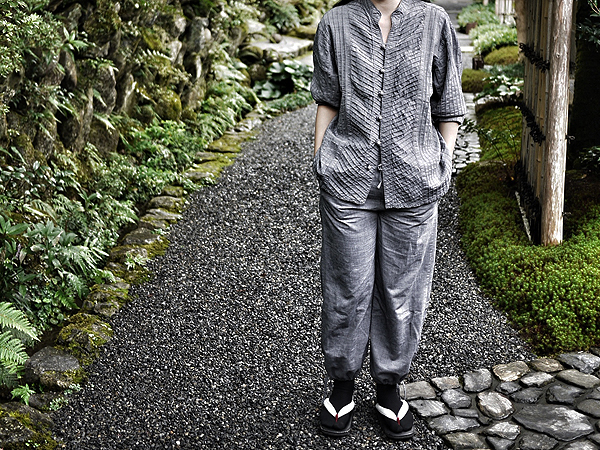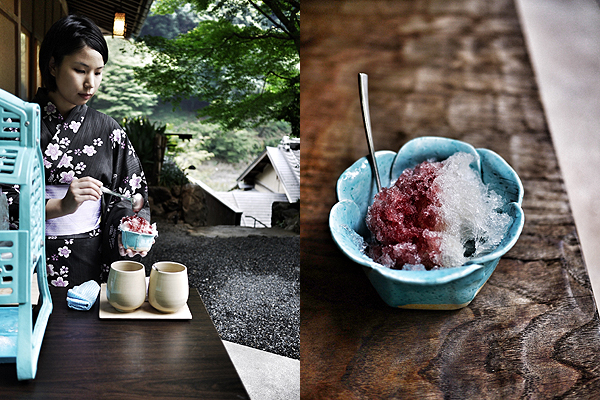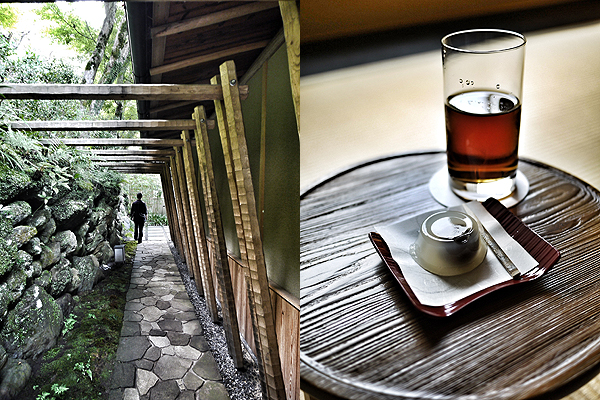 Once we're in our room, S changes into a cool, comfy, grey shirt and pants combination provided by HOSHINOYA for wearing throughout the property (they also provide super comfy pajamas). I tease her, not because the outfit isn't cool (it's very cool) but because she has an Alexander McQueen dress in exactly the same color and with an astonishingly similar tuxedo shirt pattern. For the rest of the trip, I refer to HOSHINOYA's lounging-around-outfit as the Alexander McQueen PJs.
Because check-in at HOSHINOYA is at 3pm (which means arriving at the boat dock at 3pm), by the time we get to our room, unpack and freshen up, it's already almost 5pm. We head out to a beautifully landscaped courtyard that lies in front of the library, bar and gift shop. Here, a member of the resort's staff is making kakigori–the Japanese shaved ice dessert that I love. What a great way to beat the heat. We sit in the courtyard for a while, staring out at a small waterfall, listening to live music being played by another member of staff, while stuffing our faces with kakigori flavoured with plum and cassis syrups.
Later that evening, we'll go on another short boat ride to see how traditional cormorant fishing is done in this area, before having an amazing dinner at HOSHINOYA's restaurant. Photos and details of that truly extraordinary meal will be posted tomorrow.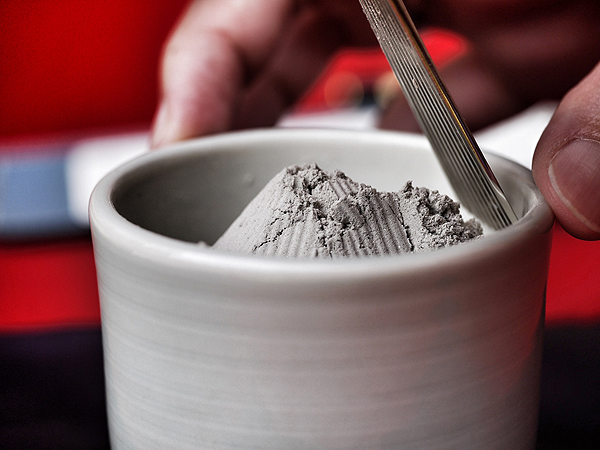 The next morning, after a really delicious, hearty breakfast, S and I attend a private Monko workshop at the hotel. Monko is a traditional process of appreciating fragrant wood incense that was formalised back in the Muromachi Period (1337-1573) but has its roots in the Heian (794-1185). In Monko, you bury a small burning charcoal in ash within a small pot or cup. You then artfully and carefully create a mound of the ash, in which you create a small channel through which the charcoal's heat can be channelled. A small square of glass is placed over the channel's opening. On this is placed a small piece of wood, which releases its fragrance as it heats up. Both S and I are quite taken with this ancient, elaborate and rather formal way of appreciating incense.
We spend the rest of the day out, returning to HOSHINOYA much later than we had originally planned, mostly because we get caught in a surprise evening shower. Our original plan for the night was to check out a cool, cult modern Kaiseki place in Arashiyama that several people had raved to us about. But by the time we return to the hotel, all we want to do is hibernate in our luxurious digs and enjoy some simple comfort food. Fortunately, HOSHINOYA has an awesome albeit surprising room service menu.
HOSHINOYA has just one restaurant, which serves an incredibly well-thought-out, ultra-refined modern Kaiseki menu. There are only two choices at dinner, a 15,750 Yen menu or a 21,000 Yen menu. Given that the one restaurant on property was a chic fine-dining option, we were very pleasantly surprised that the room service menu offered completely the opposite kind of food. Options include spaghetti Bolognese, beef curry, udon with sweet deep-fried tofu, and beef stew with fettuccine. Simple, affordable classic home-cooked food, perfect for a night in after a long day of running around town.
S orders the udon while I order the beef curry with rice. The food is delivered quickly and both dishes are excellent. In many ways, this is the perfect end to a fabulous stay in a truly wonderful hotel (we had to check out quite early the next morning).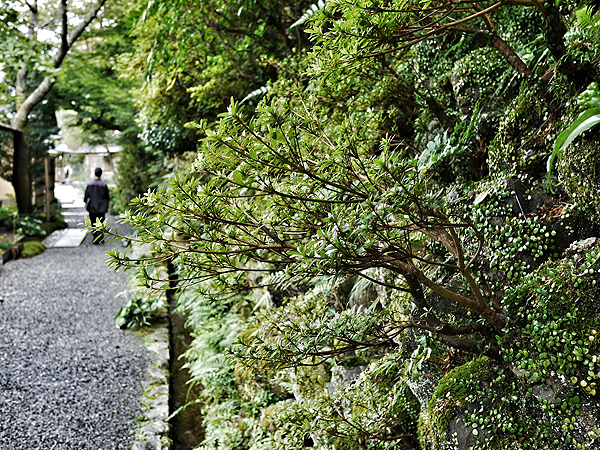 HOSHINOYA Kyoto is a really special hotel. It's part ryokan, part modern luxury resort, part theme park, and part fantasy. Couple this with one of the best restaurants in Kyoto and you have a truly magical, must-visit-once-in-a-lifetime kind of place. If any of you have an anniversary, birthday, or other special occasion (like a proposal perhaps) coming up that you want to celebrate overseas, I wholeheartedly recommend HOSHINOYA. Trust me on this. You bring a loved one here for a treat, and you will be a total rock star in his or her eyes for a long time to come. And of course, let's not forget that not only is HOSHINOYA a truly unforgettable hotel, it's in Kyoto, one of the most amazing destinations on the planet.
HOSHINOYA Kyoto
11-2, Arashiyama Genrokuzancho, Nishikyo-ku
Kyoto-shi, Kyoto 616-0007
Tel: 81-(0)50-3786-0066(8:00~21:00)

Aun and Su-Lyn flew to Japan on tickets partially sponsored by Japan Airlines. 
Aun has always loved food and travel, passions passed down to him from his parents. This foundation, plus a background in media, pushed him to start Chubby Hubby in 2005. He loves that this site allows him to write about the things he adores--food, style, travel, his wife and his three kids!