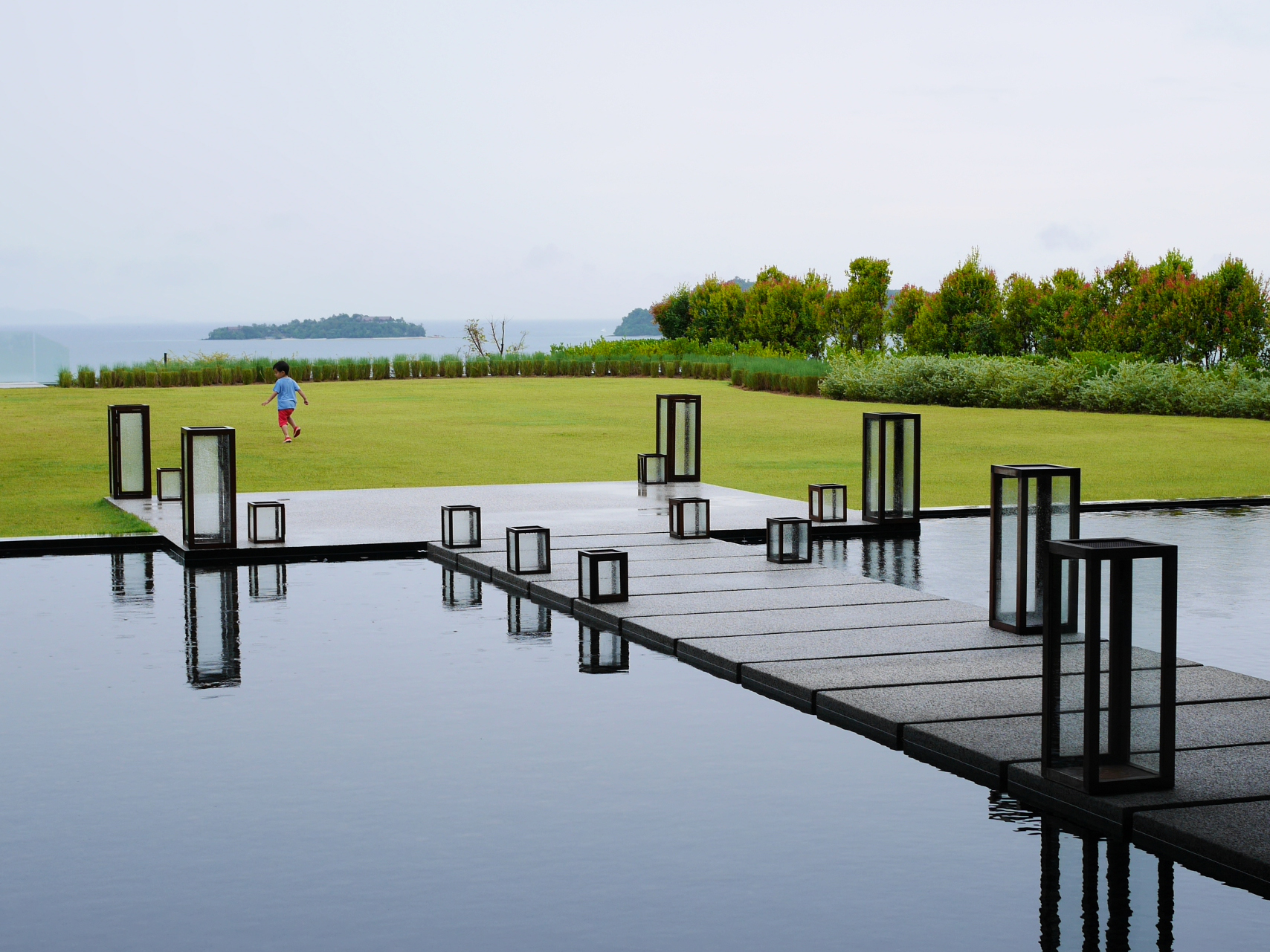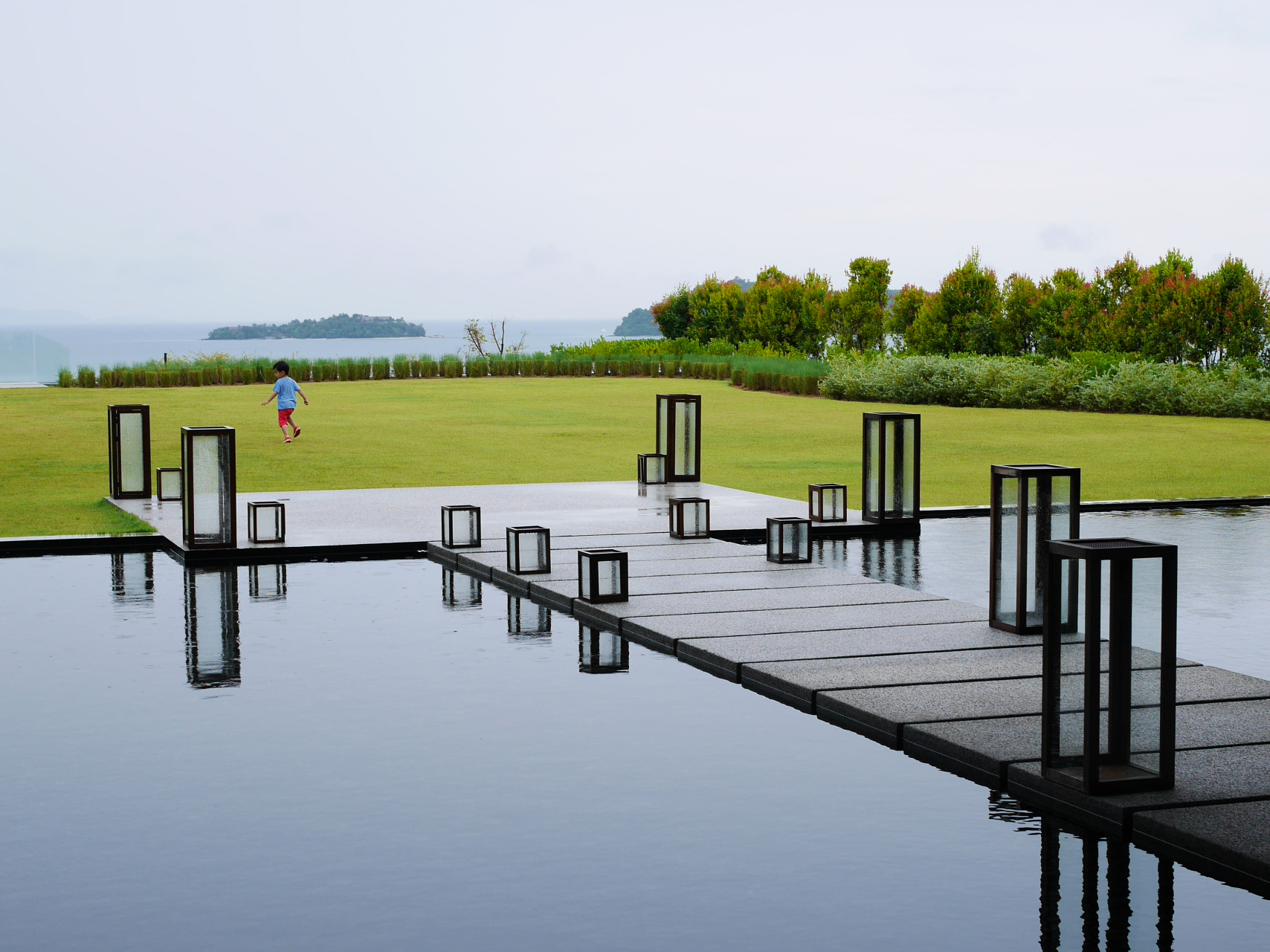 Twenty-one years ago, I spent the summer after my freshman year in university working at a beach resort in Phuket. It remains one of the wildest and most fun experiences of my life. That summer, I fell in love with the southern Thai island, located in the Andaman Sea. And for several years after, it remained one of my favorite holiday destinations. Sadly though, as time went by and Phuket became ever increasingly commercialized and congested, and as my favorite undeveloped beaches began to be overrun with gaudy hotels, I lost interest in visiting. Just recently, however, I have discovered a reason to return to Phuket — not just once but again and again. That reason is Point Yamu, a stunning new resort by COMO Hotels and Resorts, located on the eastern side of the island, at the tip of Cape Yamu.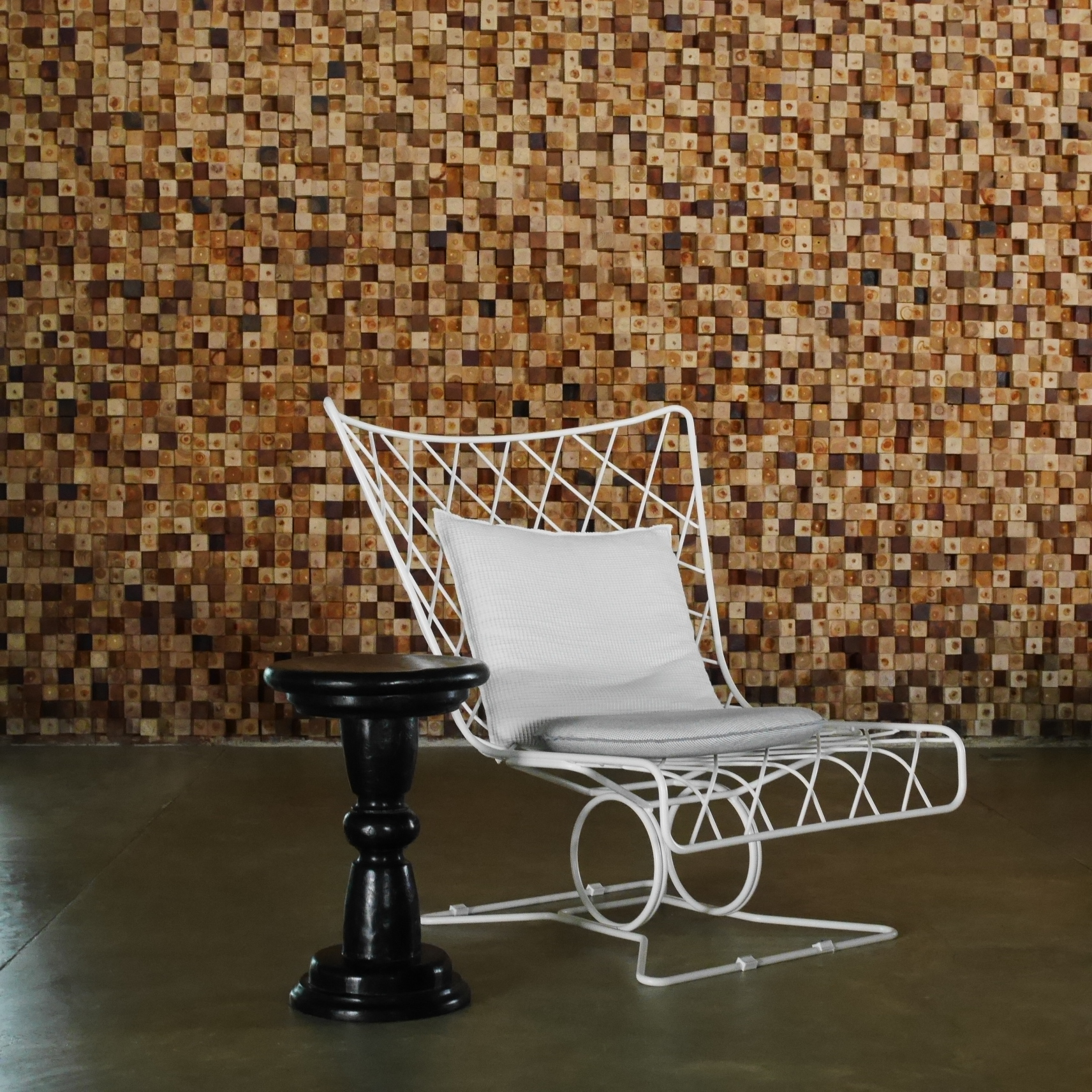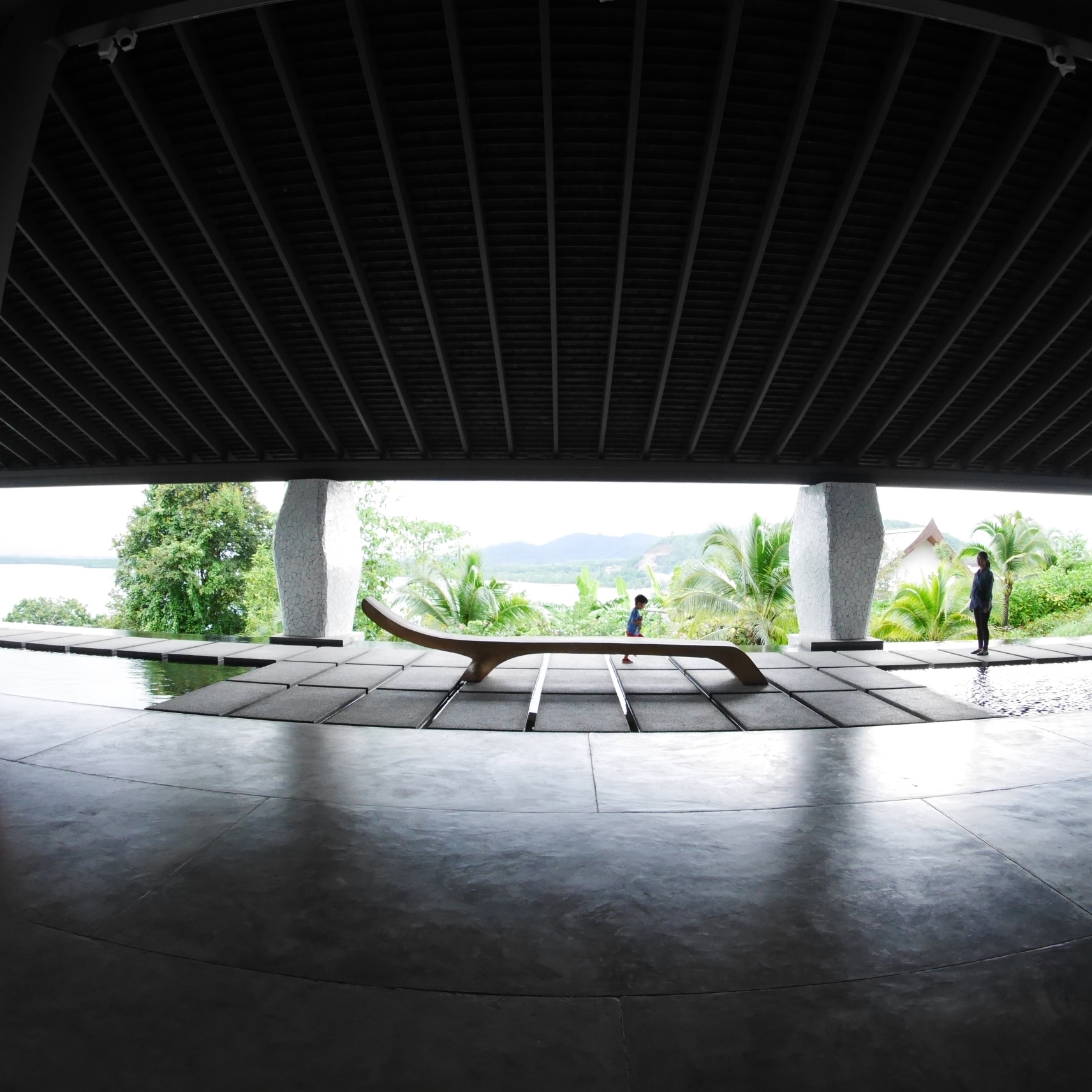 Point Yamu has not only restored my faith in and love for an island that once meant a lot to me, but it has given me renewed hope for a resort industry that, over the past decade, I have felt has been pumping out overpriced properties that delivered so-so (or just-good-enough) products that all looked alike. This resort's design, by one of my wife's design heroes, Paolo Navone, is stunning. Navone has smartly stayed away from overdone tropical ethnic motifs and instead has created a design language here that blends styles and cultures (most notably Mediterranean, Thai, and Peranakan) with modernity, whimsy and a laid-back luxury that is inviting, as opposed to being ostentatious.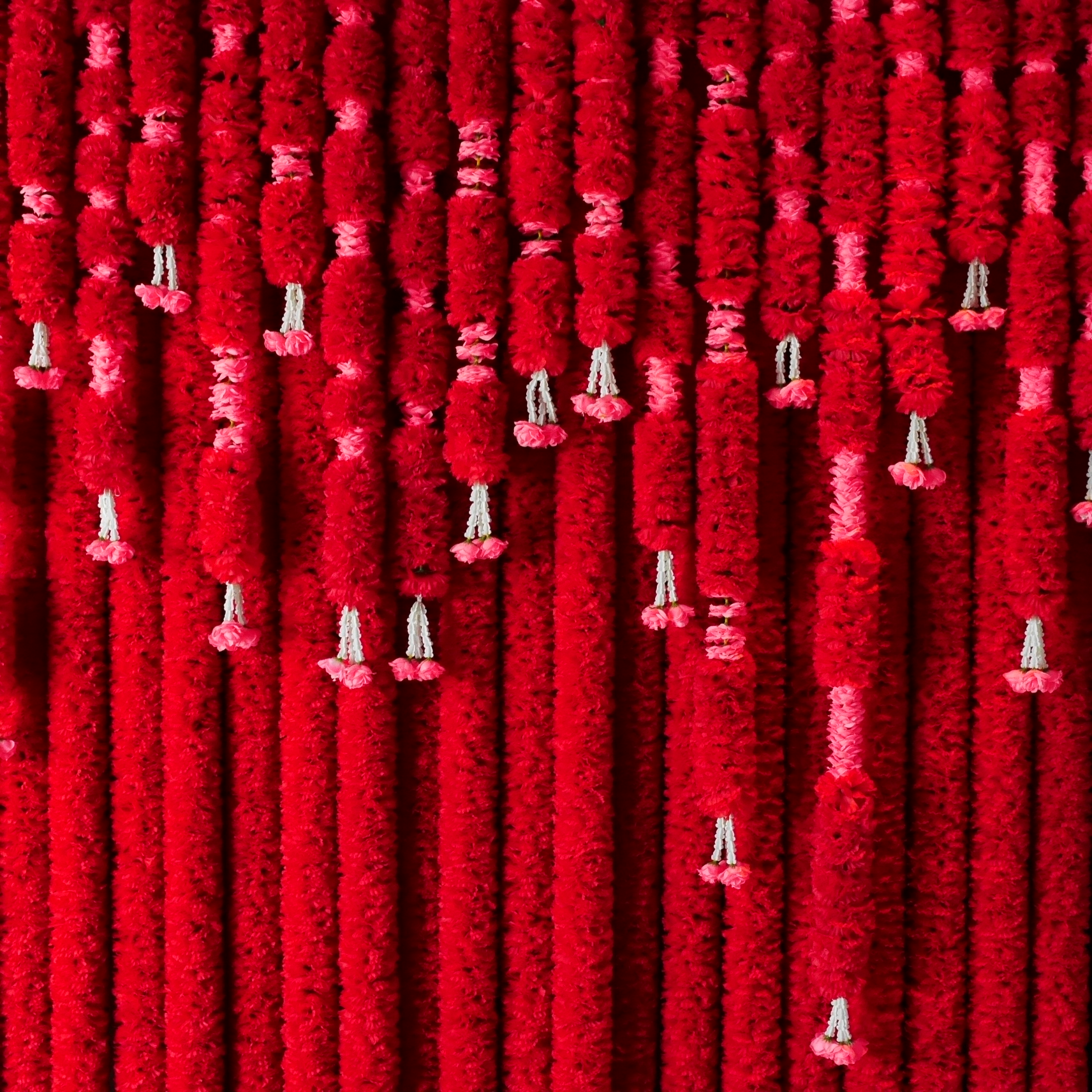 S, my darling better half, who has accompanied me on many work and personal trips to hotels across Asia and who has much more refined tastes than I have, declared, within a few hours after our arrival at Point Yamu, "You know, this is the first resort we've visited in years that I'd want to come back to. It doesn't feel kitschy. It feels so smartly chic and yet comfortable." A greater compliment a property could never find.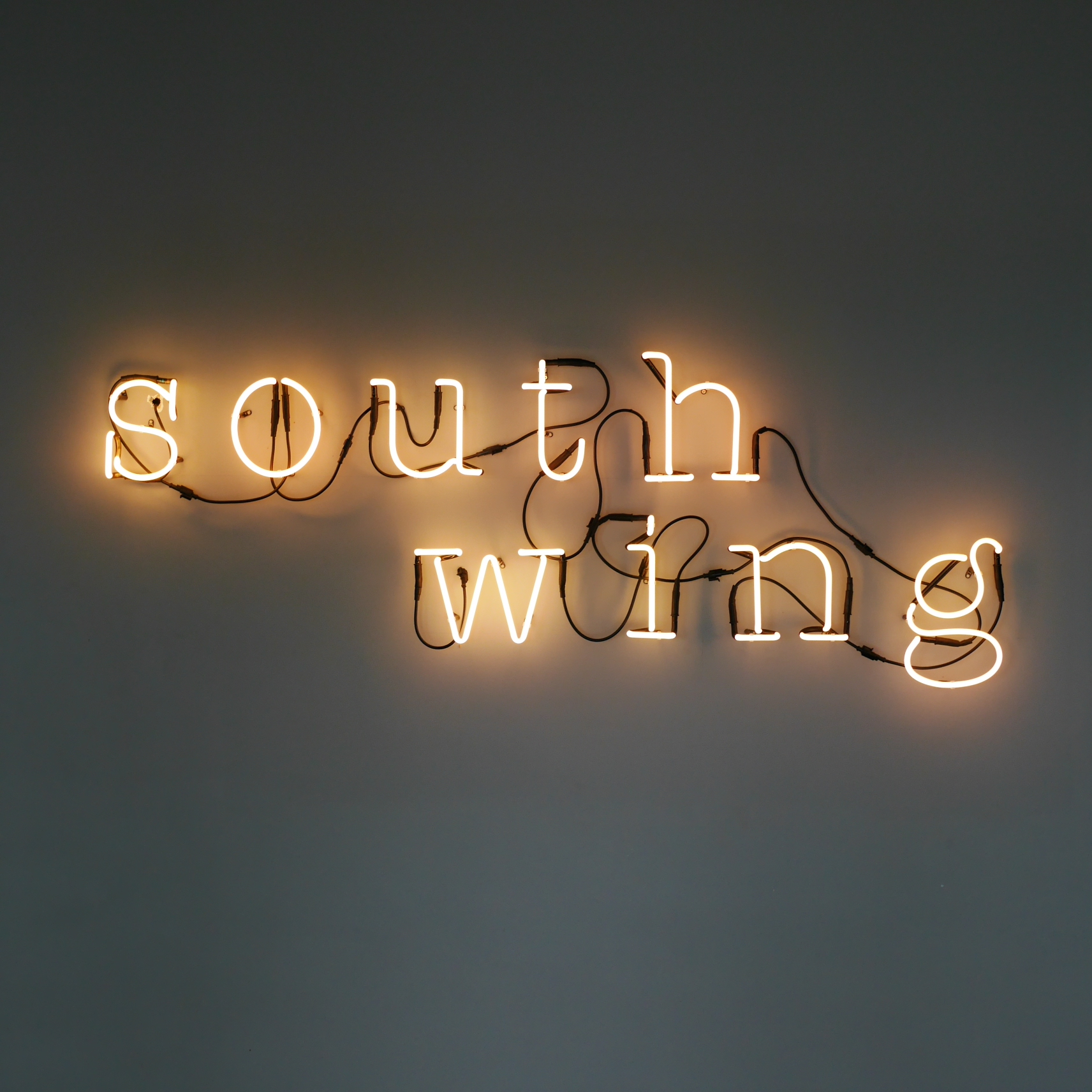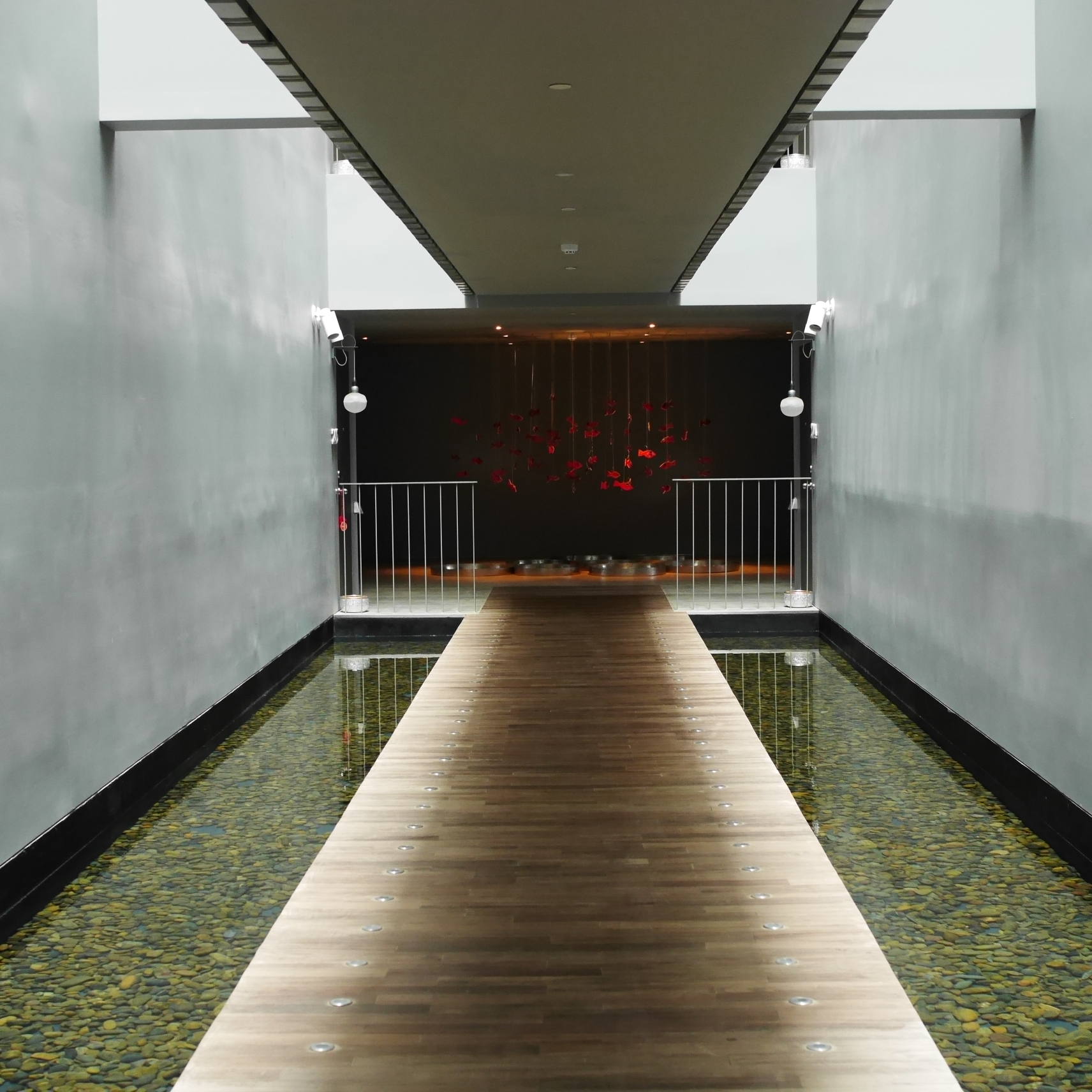 Point Yamu is gorgeously situated at the tip of Cape Yamu. This unique location along Phuket's eastern coast offers unparalleled views of the Phang Nga Bay and the limestone outcroppings and the myriad of tiny islands that dot its waters. It is one of the truly last idyllic and unspoiled views left in Phuket. And of course, Point Yamu offers multiple excursions into the bay. So whether you just want to head to a nearby island to play on the beach or you want to explore the coral reefs within these UNESCO-protected waters, your wish is their command.
S and I visited with our little three year old foodie-in-training. At the beginning of the trip, we were a little worried that we'd be able to find enough activities to keep our little over-energetic munchkin happy. We shouldn't have worried. Point Yamu has great kids facilities, from a play room for older kids to a kids club for the little ones. Having checked out the kids club within hours of our arrival, our son turned to us and told us to take a hike and to come back for him in a few hours. He confidently said he's like to play in the kids club and he'd be fine with the "big sister" staff member running the club. It was actually the first time he's ever asked us to leave him somewhere by himself — so we were quite surprised. But we let him have his way and when we came back for him, it was clear he'd had a grand old time. He'd even fashioned himself a paper crown that he wore pretty much throughout the rest of our trip.
Over the 4 days we were there, our little one repeated his solo visits to the kids club several times. Which worked perfectly for us, for it afforded us some couple time, and (perhaps even more importantly) a chance for us to visit the super fabulous COMO Shambala Spa. I have to say that while pricey, every treatment was definitely worth every penny spent. I especially recommend the Thai massage — the one I had there was the best version of this style of massage that I have ever had in my life (and I've had quite a number). Post-massage, I felt stretched out, aligned, and somewhat reborn. The therapist was able to stretch and work out aches and pains that other treatments had never been able to properly attack.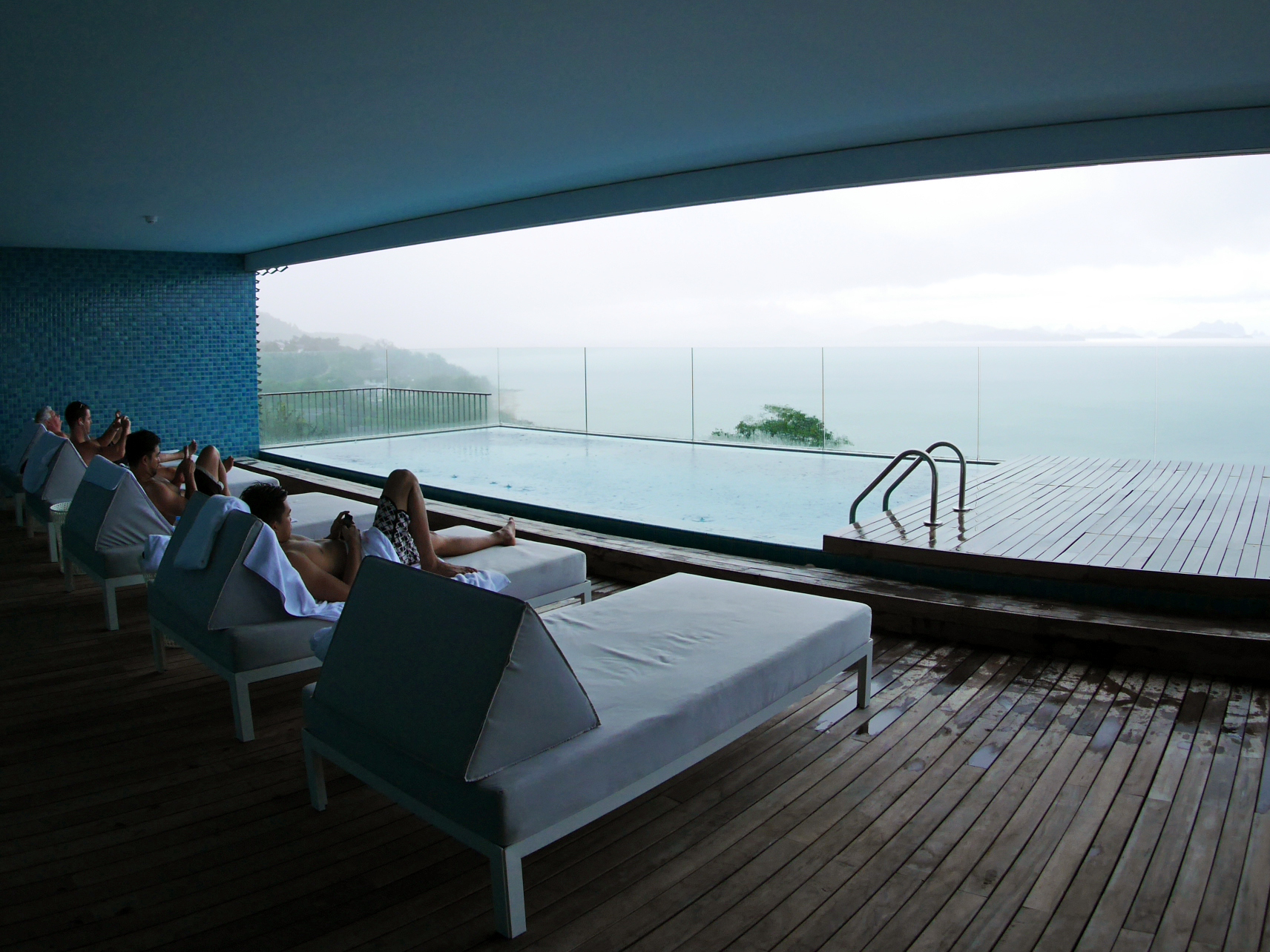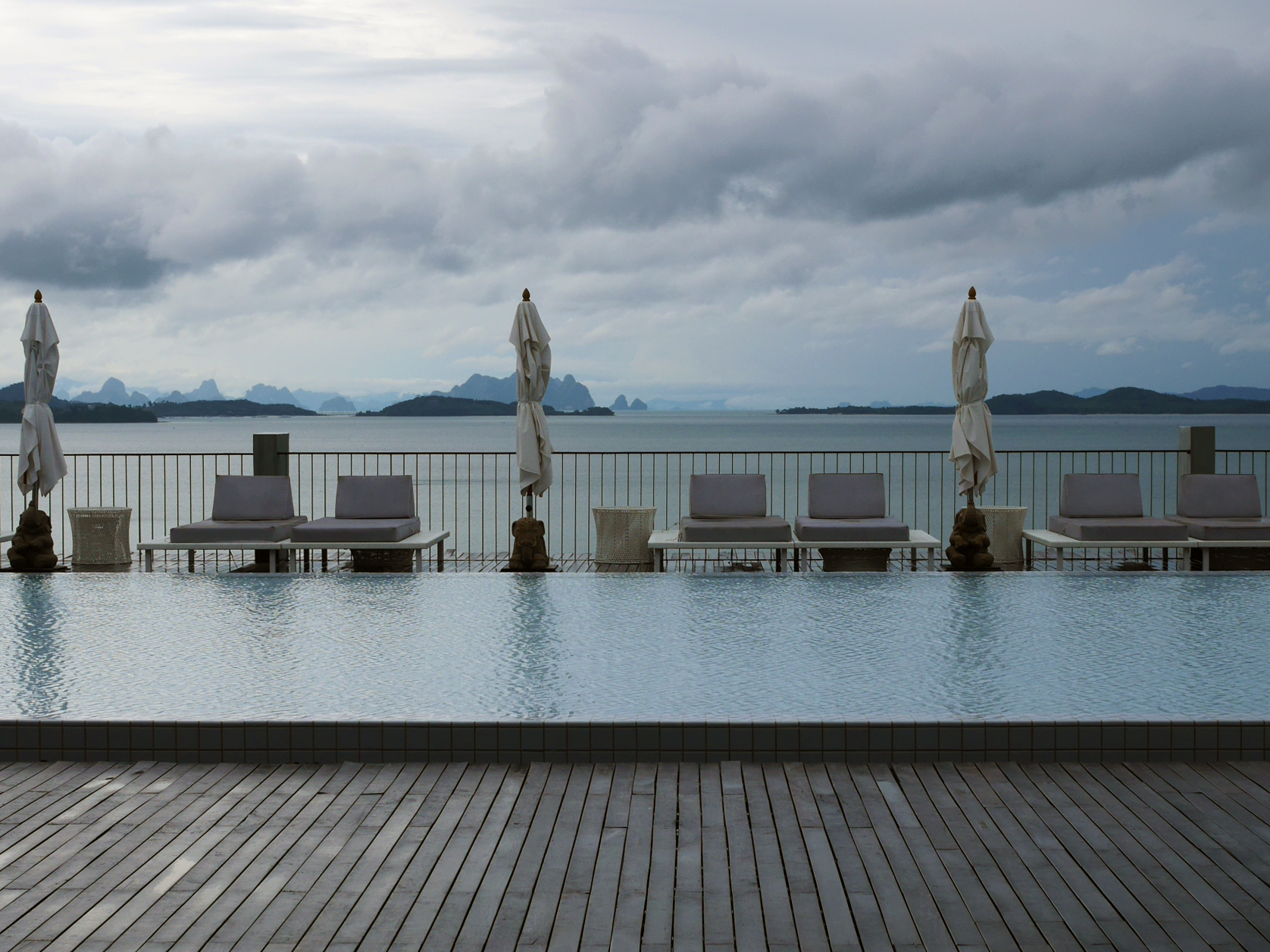 The only downside to our stay was that it rained 80% of the time we were there. Which meant that the minute the sun poked its head out between the ever-present grey clouds and the rain abated, if even for a half an hour, our little one demanded we jump into the pool. Which I was happy to do. The hotel's main pools (yes pools — three of them lined up in a row) are dramatically stunning with picture perfect views of Phang Nga Bay. Parents will also be pleased to note that the middle pool is super shallow, i.e. perfect for the toddler that wants to run around in the water all day.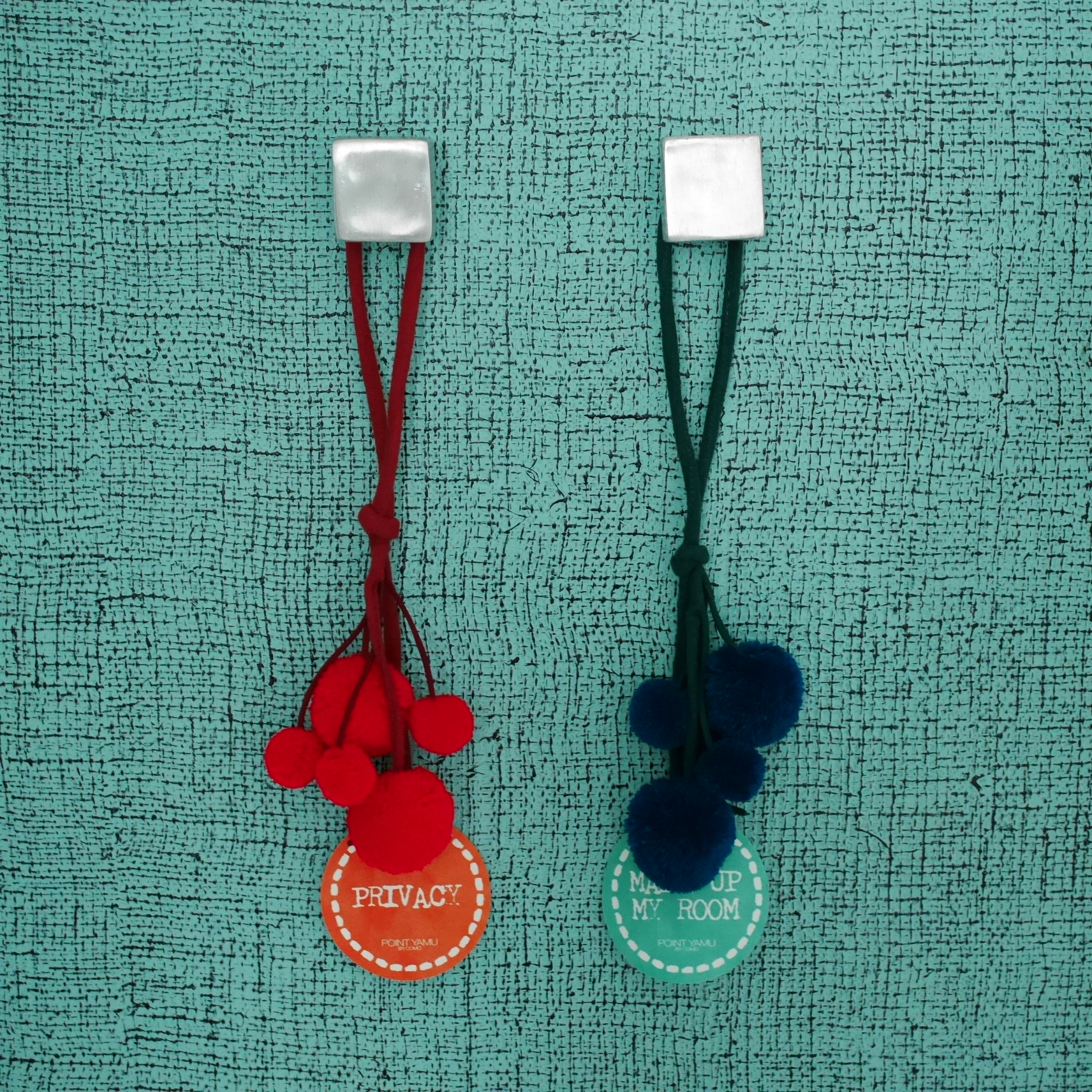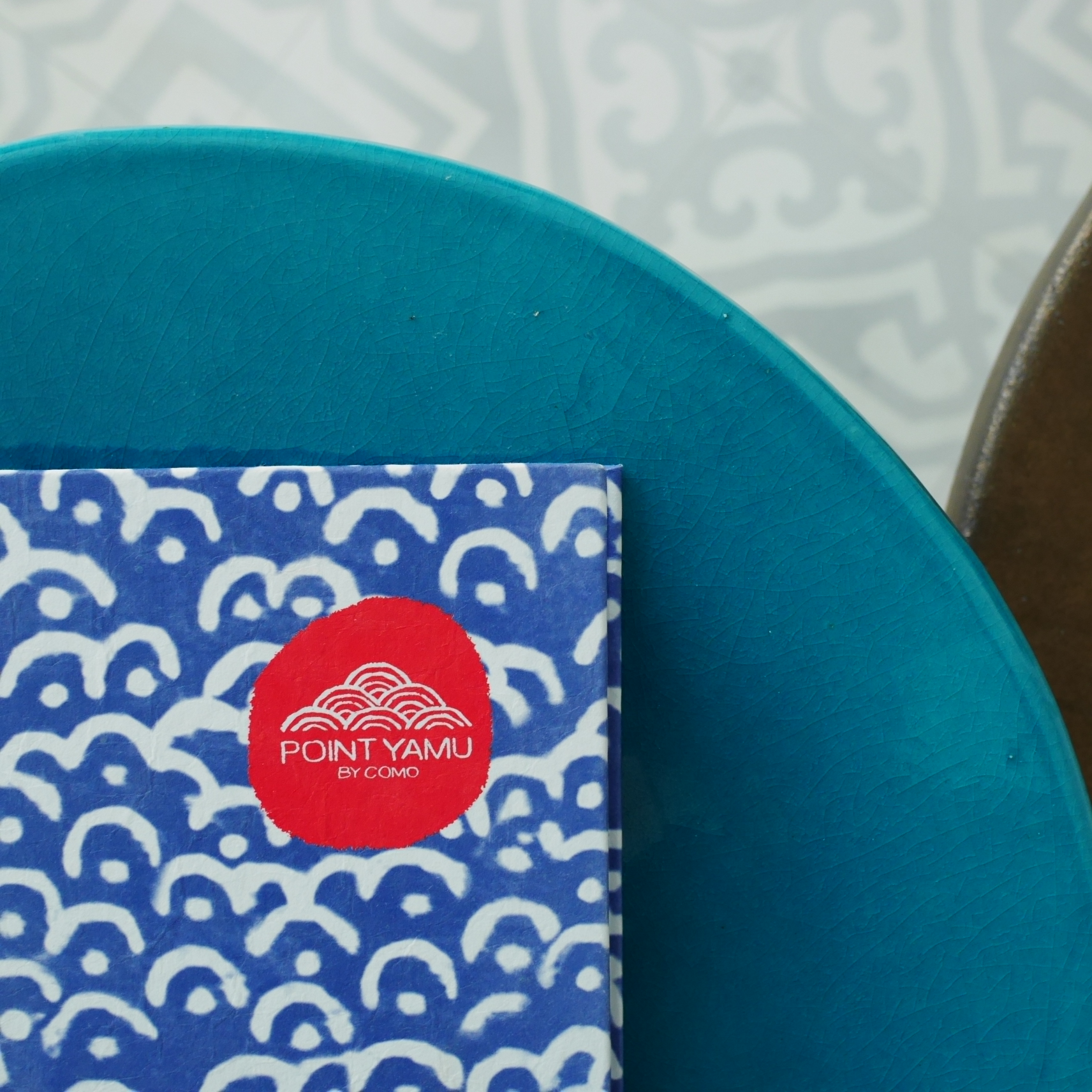 The room we had at Point Yamu, a Bay Pool Suite, was perfect. As mentioned earlier, Navone has created an ultra-comfortable interpretation of luxury that embraces you and makes you feel welcome. The staff had placed a very comfortable cot in the front room, which the little one adored. He loved the idea of having his own room, with a big screen TV, just next to our room. He also loved being able to order room service, partly because of the idea of having someone deliver food directly to one's bedroom but also because the food at Point Yamu is just plain frigging amazing!!! But I will write about he food at this great resort in my next post.
Point Yamu is now my and wife's favorite beach resort in Asia. And also definitely in our top ten across any category of hotel accommodation. From the design to the service to the views and the facilities (and the food!), it offers everything that we are looking for in a holiday getaway destination.
Aun has always loved food and travel, passions passed down to him from his parents. This foundation, plus a background in media, pushed him to start Chubby Hubby in 2005. He loves that this site allows him to write about the things he adores--food, style, travel, his wife and his three kids!