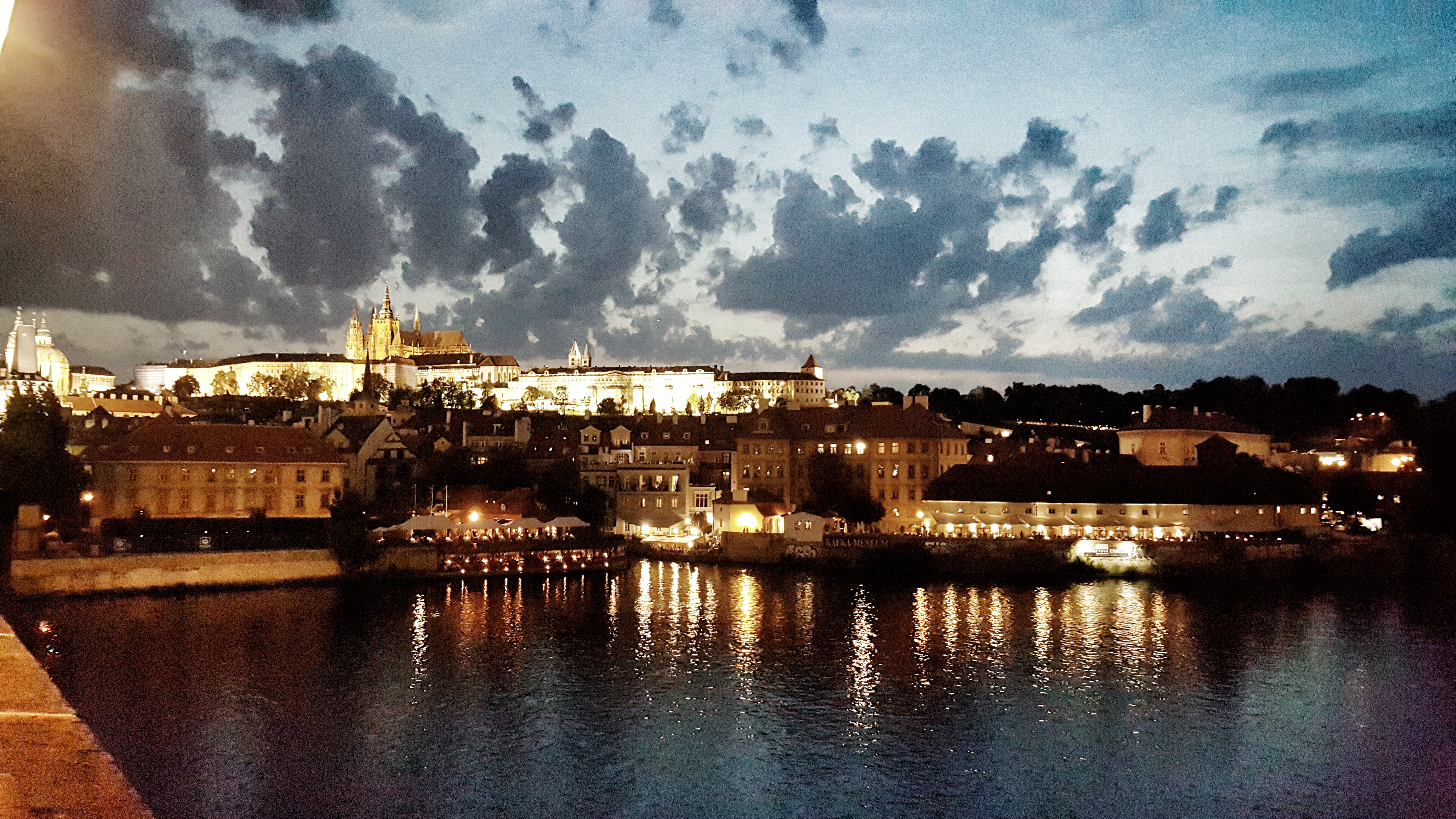 When I told my friends that I will be flying up to Prague for 4 days, they looked at me with a wide-eyed awe of craziness; what they didn't understand was that these are little things you do for love that actually counts.
My partner AM had been visiting home for the past 5 weeks and was going to be there for another 3 to 4 weeks so it seemed apt to make a trip up considering I have already wanted to visit Eastern Europe and have heard good things about the "Golden City".
(Note to self: Remember to choose a city that only has direct flights from Singapore if I only have a week of holiday #facepalm)
After about 17 hours on the road, we checked into the Mandarin Oriental, just 6 mins stroll from the famous Charles Bridge, it is an ideal haven from the hustle and bustle across the river.
Suffering from serious jet lag, we wanted to keep it light for the first day and opted for an early dinner after a short exploration around Kampa Park. We ordered a taxi (only take certified taxis, best to go with the yellow  "AAA" company and ensure that the drivers turn on the meters in the car) to take us to restaurant La Degustation Bohême Bourgeoise. After a couple of hours, we rolled out for a stroll on the picturesque Charles Bridge to soak in the golden lights of the city and glowing castle from afar.
With so little days to fill, time went by in a blur with a must-do visit to the famous Prague castle to church to cafe or bar to church visits within Malá Strana (Little Quarter) and Stare Mesto (Old Town). Getting around is fairly simple as most locals speak English. As it's our first time in Prague, we tried the tour by Boat which takes about 30mins, it has various start points but we chose the one at Charles Bridge by the Little Quarter.
One little highlight is Trdelník, a traditional Eastern Europe sweet cake/pastry, the dough is roasted over open fire then dusted with sugar, nuts and cinnamon. During summer months, it's common to find their hollow centres stuffed with fresh strawberries and cream or vanilla soft serve.
Prague city holds so much promise and a lot of care has been put into preserving its historical architecture, churches and towns. The vibrant cobblestone streets lined with gothic stone towers as well as new glass buildings have a unique blend of historical charm and modern industrial chic.
Ensure you pack comfortable shoes, there is no real need to take public transport as most of the must see hot spots are within walking distance of each other. With so many sidewalk cafes and bars along the way, you will be sure to stop by a watering hole to rest your tired feet.
We have fallen in love with Prague and its twinkling golden lights that cast a romantic postcard worthy backdrop for any holiday maker.
NOTABLE PLACES
Stay
Mandarin Oriental ($$$$)
459/, Nebovidská 1, Malá Strana, 118 00 Prague 1, Czech Republic
+420 233 088 888
Conveniently situated in the Little Quarter of Prague, the hotel takes pride in sourcing all produce fresh from local suppliers and farms including diary. Please note that there is a well equipped gym but there is no pool.
Eat
La Degustation Bohême Bourgeoise ($$$$)
Haštalská 753/18, 110 00 Praha 1, Czech Republic
+420 222 311 234
Slated as one of the best in Prague, this Michelin Star restaurant serves Modern European food with interpretations of Czech cuisine and is headed by renowned head chef Oldřich Sahajdák. Compared to fine dining experience in Singapore, we would say that the price point is more accessible but still pricey for Prague.
We chose the 11-course degustation menu with juice pairing as the juices were prepared with herbs and fruits traditionally used in Eastern European cooking. (we ordered a bottle of Czech Riesling by Sonberk on the side which wasn't too dry but not as sweet as German Riesling).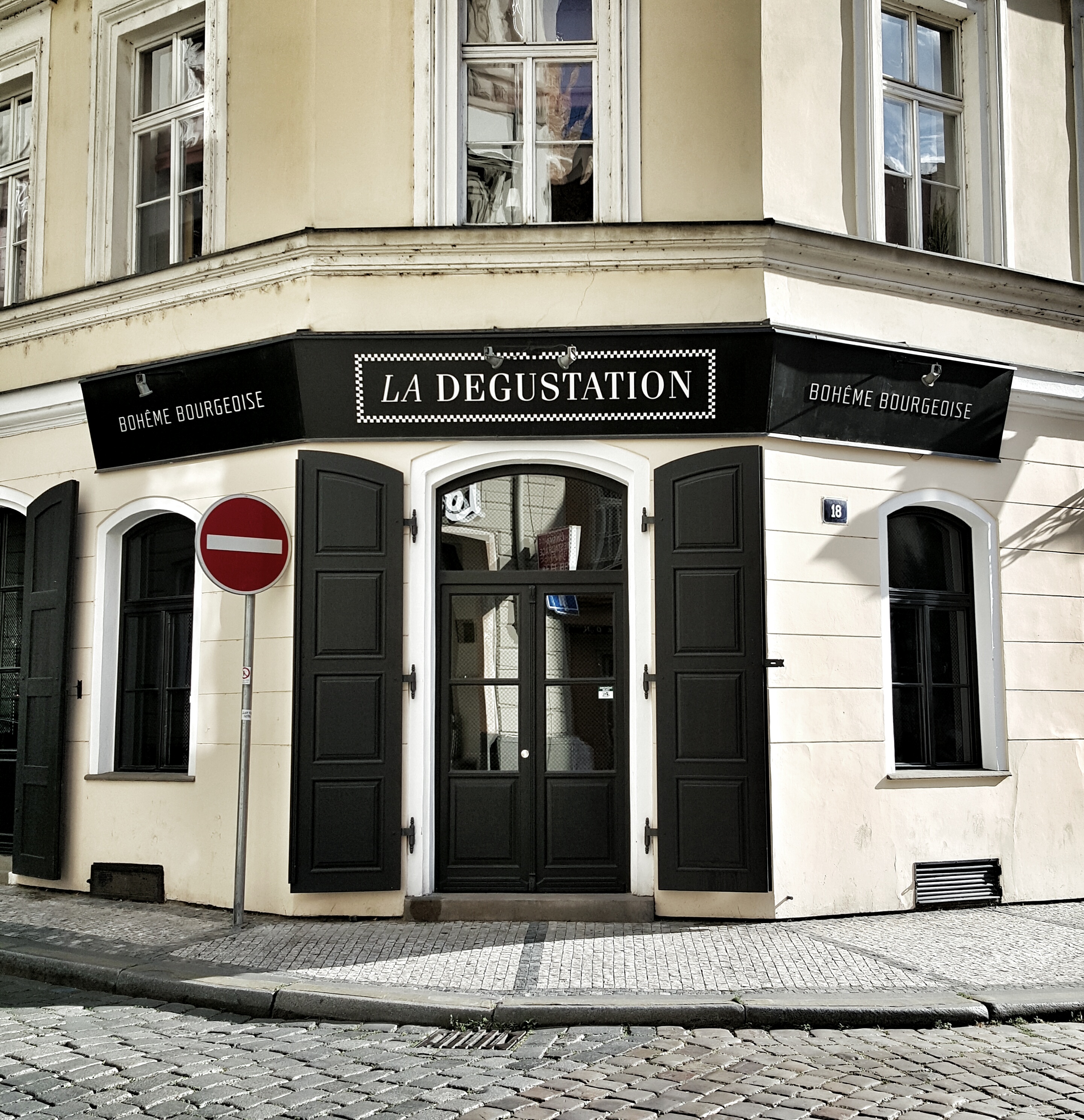 Pizzeria Giovanni ($$)
Kožná 481/11, 110 00 Praha 1-Staré Město, Czech Republic
+420 221 632 605
A little Italian restaurant nestled almost like it was carved out of the wall. It is a stone's throw away from the famous Old Town Square.
Mljenice ($$)
Žatecká 17, Josefov, 110 00 Praha, Czech Republic
+420 222 316 604
This is one of the oldest traditional Czech restaurants in the city. Its interior is rustic and warm and it serves hearty authentic staples like goulash, schnitzel and pork knee. Local Czech beer is available here. Tip: Expect a long queue so book in advance to avoid waiting in line.
Cukrkavalimonada ($)
Lázeňská 7, 110 00 Praha 1 – Malá Strana, Czech Republic
+420 257 225 396
Pretty little hipster cafe serving mouth-watering cakes, pastries and sweets. They also have savoury crepes on their menu which is a great snack or lunch stop. Try their refreshing juice spritzers to cool down on a hot summers day.
Naše Maso ($)
Dlouhá 39, 110 00 Praha 1, Czech Republic
+420 222 311 378
A butchery with a communal dining and takeaway concept. Select your preferred cuts and the Chef will prepare your burger/steak right there. Patte and dips are available on the side and collect your own beer from a tap on the wall.
Key
$ – Very affordable
$$ – Affordable
$$$ – Ouch, it's somewhat affordable
$$$$ – Die!! It's not affordable
Celine Tan is a sharp talker who loves food wholeheartedly. She will eat all things yummy—save for chocolate--but her ultimate happiness is a warm and fabulously oozy, no-holds-barred mac & cheese topped with a perfectly crisp gratinated crust fresh out of the oven. Having lived out of a suitcase for most parts of her professional life working with top international brands on their events around the globe and managing several popular fashion brands, Celine has a keen eye for detail, misses nothing, sets uncompromising standards and appreciates the finer things in life, but doesn't take herself too seriously. Follow her as she tries to have her cake and eat it with a shift towards a healthier, fit lifestyle at @celinedoesfit. This doting mom to a fur kid Ginko (a West Highland White Terrier), laughs out loud, lives life to the fullest and has strong selfie game (judge for yourself @mscelinetan).