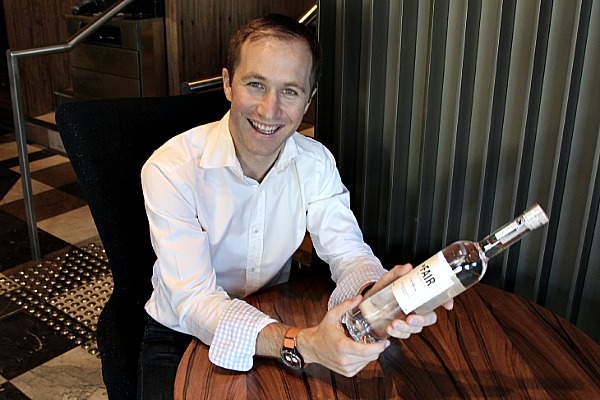 Quinoa has made its way across the globe. As a Peruvian, I've seen it go from basic seed to feed chickens to the gluten-free superpower phenomenon of the Gods.  Last year was even the International Year of Quinoa.  I, however, have only just tasted my first sip of ingenious: quinoa vodka.
A group of savvy French entrepreneurs set out to revolutionise the market with Fair Trade, Certified organic products that rival the premium spirits in available in the market.  After getting the idea of distilling alcohol from quinoa, they approached one of Cognac's top beer brewers to test and concoct the right combination, and find the appropriate distillation process to get a quality spirit from this mother grain.  Then, they set sail, launched the spirit in the U.S., and have now landed in Australia to show how good Quinoa Vodka (and their other spirits) really is.
Accolades have followed, including Double Gold at the Asian Spirits Masters in May 2014, Platinum Medal Chicago Beverage Testing Institute in November 2013, and Best Tasting Vodka: 50 Best Imports 2012.
I had a chat with Gregoire Bertaud, Managing Director of Noble Spirits, a sister company to Fair Spirits – the producers of FAIR quinoa vodka, coffee liquor, rum, and goji berry liquor.
CH: Quinoa vodka, please tell us how it came to be, and what it tastes like
Philippe Laclie is the master distiller who makes the FAIR products. His family has been making beers and spirits for generations and are highly recognised in the France.  The Quinoa vodka is a high quality vodka with an unique taste which is the result of a daring cultural exchange within the framework of a true search for something authentic.  On the nose, quinoa vodka is floral, fruity with a touch of wood, has some aromatic citrus, and is approachable.  On the palate, it's herbal, again floral with berries and coconut, nutty, quite lively.  The finish of this vodka is smooth, soft, creamy, and mild
CH: Tell us about the development process for FAIR Spirits
We ensure additive free, chemical free, organic farming methods.  The quinoa that we source from Bolivia, for example, is certified organic, and truly gluten free (no traces of anything else make it into our bottles).  In the case of quinoa vodka, the process involves double brewing, and then distilling only once in order to keep the depth of flavour from the quinoa. It is produced and bottled in the cognac region of France using organic farming methods.  Our vodka is the first Fairtrade certified vodka in the world!  Indeed, very special.
CH: What sets you aside (or above) from the competition?
The upper hand is the chemical free, single distilled process.    Aside from using organic, ensuring fair trade and its set prices, the company tries to be as green as possible by off-setting its carbon footprint and creating a bottle that weighs 20% less than the average glass bottle of vodka or rum.  Even the paper used for the labels is recycled.  Drinking spirits, doing good.
CH: What has the biggest challenge been so far, and what is the biggest challenge for Australia?
The challenge, especially in Sydney, is battling the status quo.  We're getting into the market from the inside out.  Our team is on the ground, approaching bartenders, organising tastings, educating the public with sample sessions at independent liquor stores to get the story out there, and get the buzz going about our unique spirits.
CH: How do you serve quinoa vodka? And what do you drink when not sipping on FAIR spirits?
I'd serve it like a martini, or mixed with ginger beer for a refreshing drink.  When I'm not drinking rum from Belize or our low sugar coffee liquor sourced from Mexican beans, wine is my drink of choice.  I've been enjoying dry style Rosé lately.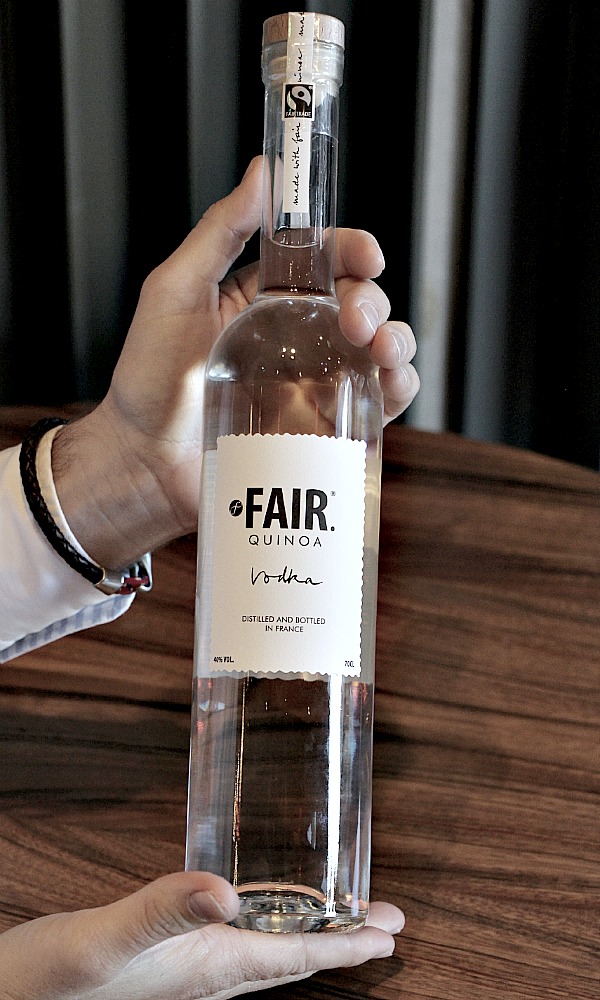 With Gregoire's suggestions in mind,   I have become fond of serving quinoa vodka in a tall glass with muddled limes, ice, and ginger ale.  However, I'd also recommend a pitcher of white wine sangria, combining the quinoa vodka with lychees, their juice, and some ginger ale, or perhaps white peaches or nectarines and their juice, sparkling water, and a few mint leaves to garnish.
A spirit that's supported by a socially responsible company, endorses organic production and certification, works with cooperatives to safeguard fair trade, and comes in environmentally savvy packaging makes the whole drink taste even better.  A bientot!
Noble Spirits
www.noblespirits.com.au
FAIR Spirits
www.fairspirits.com

Janice is a girl from Lima, Peru who loves a good cebiche and a glass of dry Riesling. She travels the world (often for food or to check out new restaurants) and lives in Australia. Janice tries to learn about different countries through cuisine, and takes advantage of Sydney's multiculturalism by exploring gastronomy in all of its forms. Grower's markets, wine tastings, restaurant openings, cooking classes, shopping for specialty spices; she's keen to do it all.