A few weeks ago, I had the great pleasure of speaking at an F&B conference held at Yancheng Lake, a little resort area a few hours outside of Shanghai. My hosts, the fine folks from the FRHI hotel group, offered to host my wife and I for a few nights at the absolutely stunning Fairmont Peace Hotel in Shanghai, if, that was, I wanted to stay for the weekend, and if she wanted to fly in for a quick holiday. Of course, I did and she did. Since accommodations were secured — and secured in the grandest possible way — the next most important thing was figuring out where to eat during our very short stay. My wife originally left the planning to me, but she laid down one caveat, which was "no Western food". She made it very clear that she was not "flying up to Shanghai to eat French food". Which does make sense, even if some of the city's most respected restaurants are European.
My first choice was Tony Lu's Fu1015, which had been ranked last year as the 16th best restaurant in Asia by the Asia's Fifty Best Restaurants survey. But Su-Lyn implored me to change the reservation I had made to Fu He Hui, Fu1015's sister and vegetarian restaurant that was just a few doors down the same road. Now, the strange (stupid) thing about surveys is that on the global World's 50 Best Restaurant's list, Fu He Hui is ranked as the 76th best restaurant in the world with Fu1015 coming in at number 95. But on the Asia list. Fu He Hui is ranked 19th, below Fu1015.
Irregardless, Su-Lyn had been told by a trusted friend that the experience and food at Fu He Hui was more remarkable and despite my grumblings (I mean, really? Vegetarian!), we went there for dinner. Which, I humbly admit, was our single best meal in Shanghai. The restaurant has 4 menus, at 3 prices (two of the menus are similarly priced — these are also the highest priced menus). We opted for one of the more expensive menus, which had many dishes that sounded very interesting and exciting. Amazingly, the reality far outstripped my expectations. The food was smart, beautifully cooked, bursting with flavour, and technically brilliant. Each course got better and better, with our final dish (pictured above) something that I'll be dreaming of for a long, long time — a luscious helping of fresh morels, a soft-boiled egg, black truffles and black truffle jus, and thin slices of crispy fried dough stick. So simple but utterly magnificent. Suffice it to say my wife loved being able to give me that "I told you so look" as I swooned over our meal.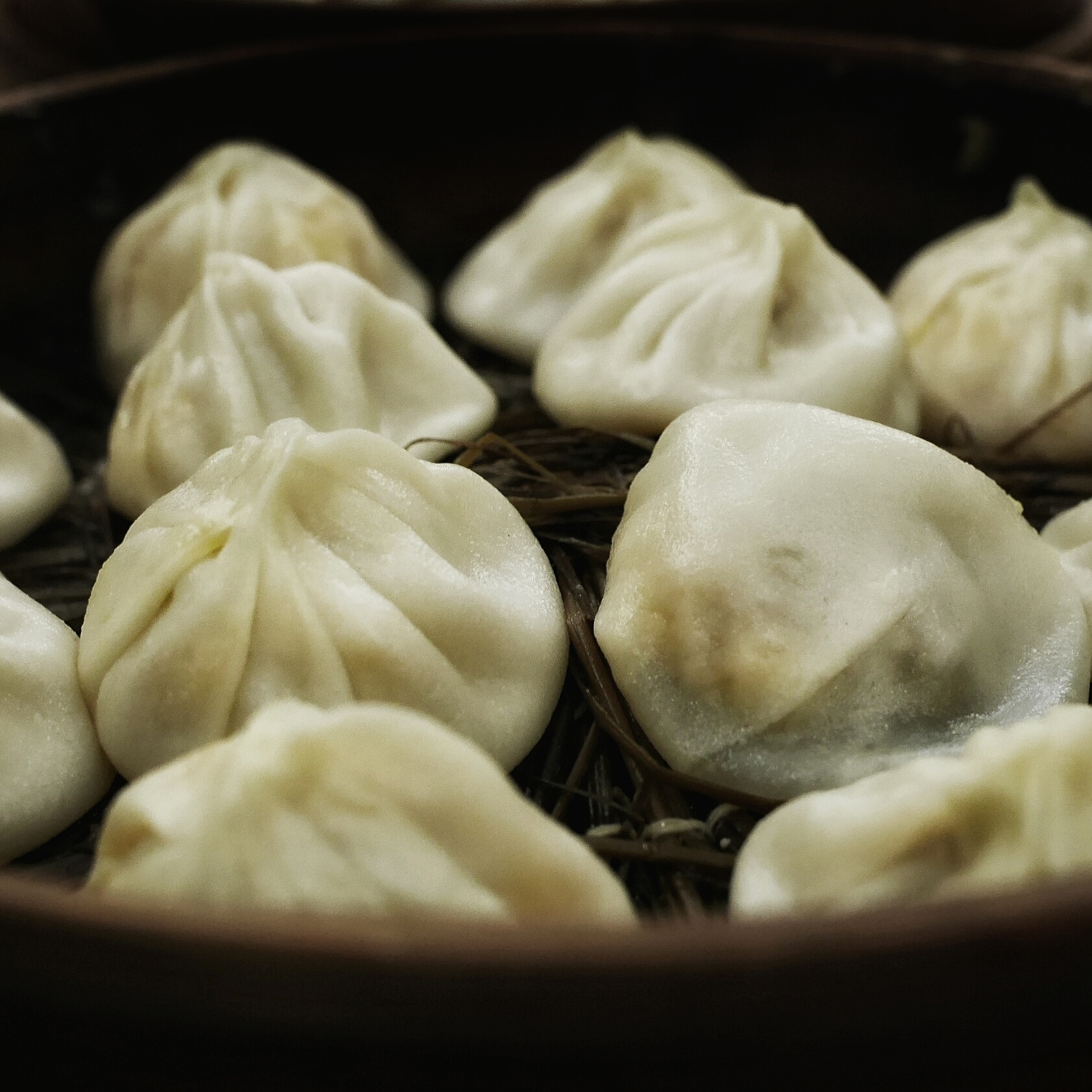 Fu He Hui does, I will admit, cost a pretty penny. By comparison, one of our other best meals was one of our cheapest. We did what every other foodie tourist does in Shanghai and spent a morning queuing for xiao long boa at Jia Jia Tang Bao.
I am a xiao long bao fanatic. Absolutely adore them. And while the XLBs at Jia Jia look rustic, they were sensational. Thin skin. Flavourful soup. Just the right balance of fat in well-seasoned meat. I was especially thrilled by their pork and salted duck egg yolk XLBs. It's a combination that I have always loved (my single favourite comfort food stay-in-for-dinner dish is a steamed egg custard with minced pork and salted duck egg yolks) but I'd never seen it offered in a xiao long bao before. Those XLBs were utterly delicious and very memorable. Despite the queues, this is one place I'd definitely return to. Given the quality of the product and the low, low prices, it's simply a must-visit for any self-respecting foodie.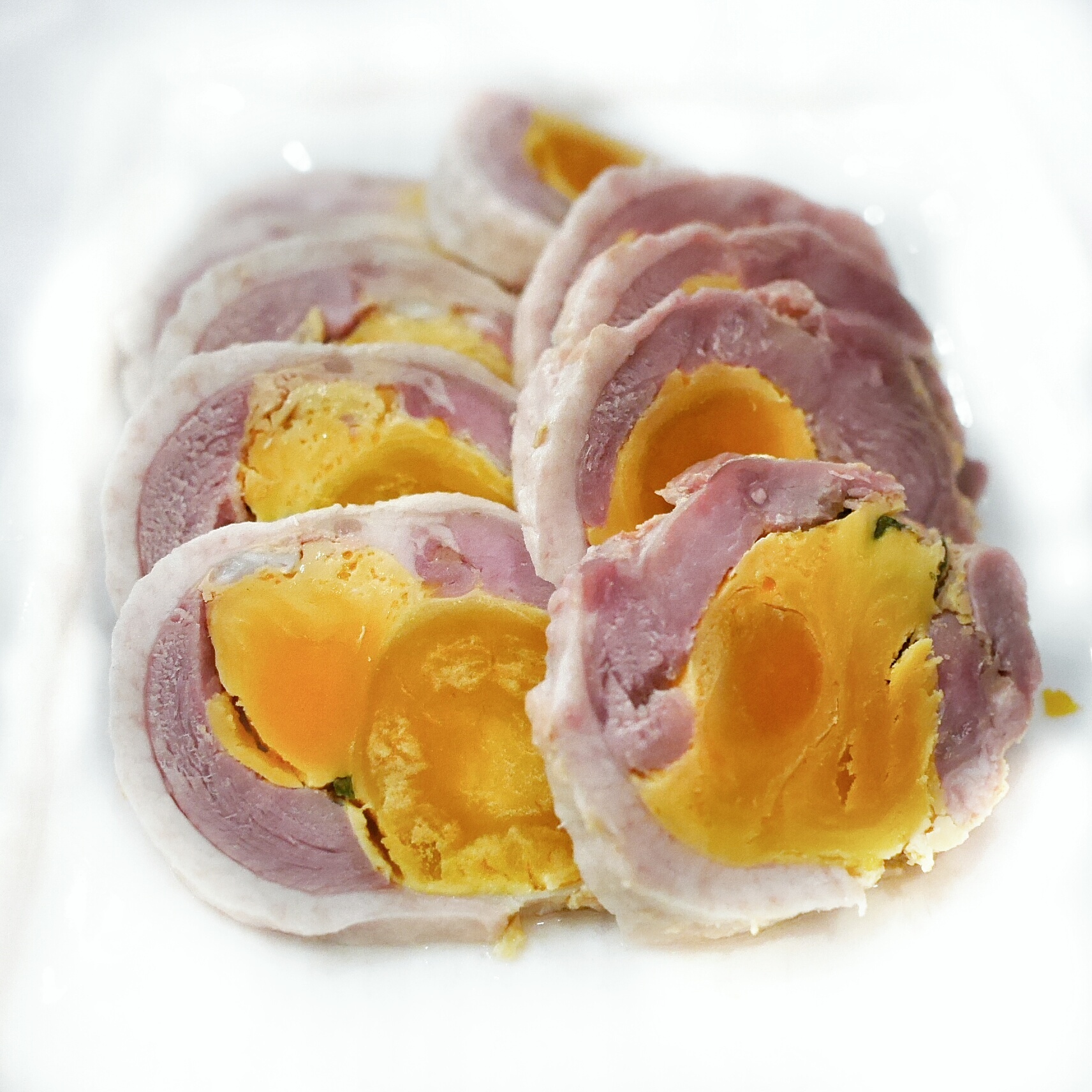 Another very local and very affordable restaurant that Su-Lyn and I checked out and had a phenomenal meal at was, amusingly (or maybe ironically), a recommendation we found in the Louis Vuitton guide to Shanghai. Yong Xing Canting is a tiny, kitschy hole in the wall in the French Concession. If you didn't know that the place served amazing and actually quite inventive food, when you saw the old world interiors, the faux red-brick wallpaper and the framed Hong Kong movie star photos on the wall, you might walk very quickly away. But that would be a huge mistake. This tiny family-run eatery serves superb and interesting food.
Yong Xing's single most famous dish is its "duck roll", which is chilled, steamed duck breast wrapped around salted duck egg yolk. Orgasmic dish. Truly. The second most famous dish at Yong Xing is its flash fried mustard greens, served with cashews and sprinkled with sugar. It's a salty sweet, crunchy, chewy, and highly addictive dish — but one that must be eaten hot to be best enjoyed. We also had a few other dishes, the best of which was an incredible pomfret, braised and topped with a mildly spicy, minced pork, ginger, scallion, bean paste, and chilli topping. This was a deliciously rich and sinful way to enjoy this fish that appealed to me and my wife in different but equally positive ways.
Because we were staying at the Fairmont Peace Hotel, I decided to book our last meal (which had to be a quick, early meal before we had to leave for the airport) at Hakkasan, which was literally across the street. While I was a little worried that the wifey might poo-poo my choice as being far too trendy (to be good), she happily went along with the idea of checking out the Shanghai outpost of this all-too-famous British Chinese restaurant brand.
Hakkasan was, to be honest, lovely. The restaurant is very chic and smartly designed; the interiors are luxe without being over-the-top. The drinks were excellent and the food actually very good. Nothing too inventive, but nonetheless, very enjoyable. But the very best thing about the restaurant was the staff. Everyone we met there was friendly, accommodating and exceedingly professional. I'd go back just to be able to enjoy such good and amiable service.
So, there you have it. Two chi-chi restaurants and two cheap and cheerful ones to visit next time you're in Shanghai. As always, thanks for reading.
Fu He Hui
1037 Yuyuan Road, Changning District, Shanghai
+86 21 3980 9188
Jia Jia Tang Bao
90 Huanghe Rd, Huangpu, Shanghai, China
+86 21 6327 6878
Yong Xing Canting
No 1, Lane 626, Fuxing Lu,
near Ruijin Lu
+86 21 6473 3780
Hakkasan
5F Bund18 18 Zhongshan East Road
+86 21 6321 5888
Aun has always loved food and travel, passions passed down to him from his parents. This foundation, plus a background in media, pushed him to start Chubby Hubby in 2005. He loves that this site allows him to write about the things he adores--food, style, travel, his wife and his three kids!