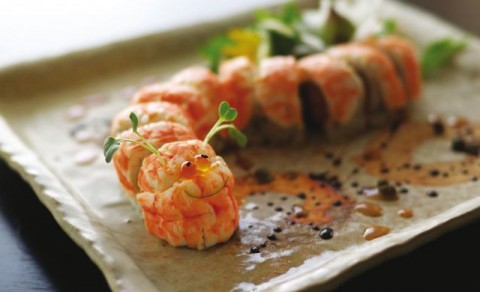 I miss living in Bangkok. I miss the Thai food, the Thai massages and the beaches. But one of the things I miss most is Isao Sushi. Sushi???? As one of the most missed things from Bangkok? Yes, indeed!
Quietly tucked away 150 meters down on Sukhumvit Soi 31, Isao Sushi has developed a massive following almost solely by word of mouth. They don't market themselves, simply because once someone eats there, they tell all their friends and so on…. I must admit it's one of those wonderful nuggets that you are not sure if you want to keep to yourself (so you can still walk in and get a seat anytime) or if you want to tell the world (because it would be criminal not to wish success on the wonderful chefs and people of Isao). Ultimately I decided to come clean and tell you all about it.
As a matter of fact, Isao's original outpost was in the USA in Chicago. While Isao does traditional Japanese sushi, they finesse in a little bit of new and modern style to this otherwise regimented Japanese food – from playful rolls shaped like caterpillars and a creation called the "sushi sandwich" (pictured below). And Isao brings some American sushi inventions like the Philadelphia roll to Bangkok, which is basically a roll with Philadelphia cream cheese as a key ingredient.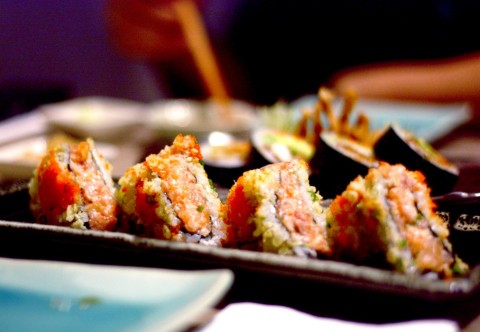 The Dragon roll is a perfect execution on the classic – shrimp tempura, ebiko, crab meat and cucumber with fresh water eel and avocado . It is pictured below on the right, in the winding shape of a dragon.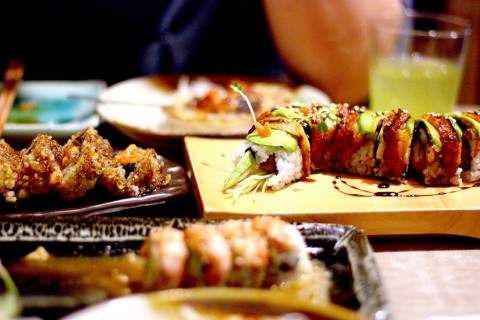 And another restaurant signature is The Volcano –  a scallop baked in a spicy sauce. Sounds simple, however it is anything but simple with complex layers of rich flavor. It's no wonder you will see this dish on just about every other diner's table.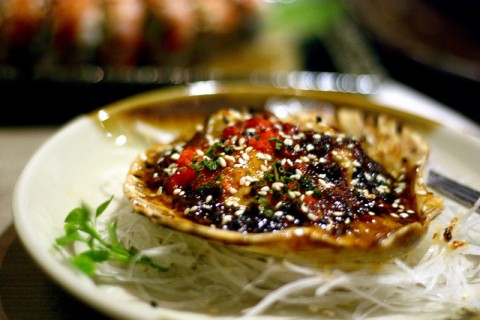 I suppose to be totally accurate, Isao presents traditional Japanese sushi as well as Japanese / Western fusion sushi, but in the end you won't really care what it is called because you'll be swimming in deliciousness.
Isao Sushi
5 Sukhumvit 31
Khlong Toei Nuea, Watthana,
Bangkok 10110, Thailand
Tel:+66 2 258 0645
Joanna Hutchins is a culinary travel blogger based in Shanghai, China.. In 2009, Joanna founded Accidental Epicurean, a culinary travel blog focused on Asia. Joanna is also a contributor to CNNGo, Look East magazine, SE Asia Globe and Two magazine.