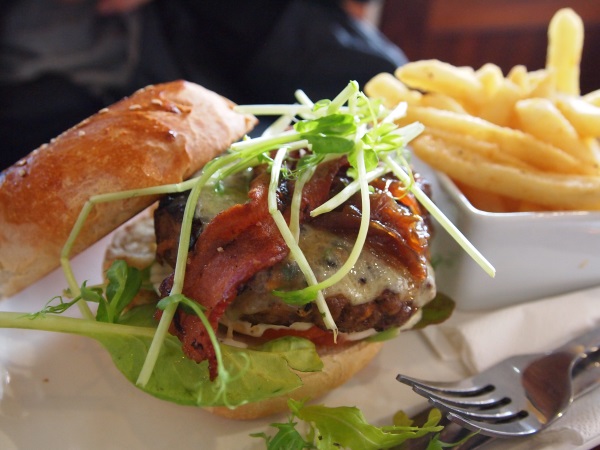 It was my son A's sixth birthday a month ago, and as a treat, the family took a trip down to Margaret River, Perth to celebrate the occasion. He requested to take an excursion to the famous Busselton Jetty on his birthday itself, so the 2km tram ride out to sea was extra special for him. It was a windy and damp day, and after the jetty trip, we were all hungry and in need of some serious warming up.  So we hit More Café, a quaint spot in the heart of Busselton town, and was drawn in by the inviting smell of fresh coffee and the wide variety rustic and colourful bakes on their counter.
I ordered the roast vegetable fritata for myself (pictured above) and was pleasantly surprised when it arrived accompanied by a curried pumpkin puree. The humble dish was elevated by the delicious sauce, and I could not have been happier with my lunch. The egg was velvety and creamy, and the roasted vegetables encased within were prepped to perfection (tender but not over-cooked). The spicy curried pumpkin sauce really gave the dish a good kick.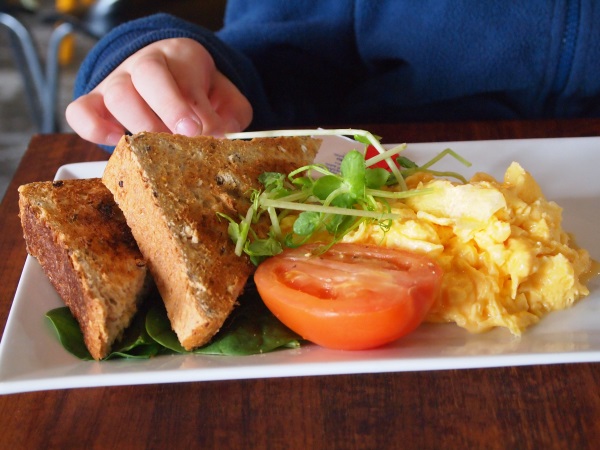 Even the simple scrambled eggs with thick multigrain toast (pictured above) for the kids was executed very well. Silky and not overly-runny, my baby girl devoured the whole serving of eggs before my son could even catch a break to stick a fork in it. He kindly settled for the beef burger with cheddar, onion jam, bacon and aioli instead (main picture), which was also fantastic with a patty that was juicy and deftly-cooked with a slightly pink center. I was hoping to fill his special day with delicious memories and was glad that he enjoyed his birthday lunch tremendously.
More Café
6/65 Kent Street, Busselton WA 6280
+ 61 8 9752 3676
Open Monday- Saturday 7.30am to 4,30pm
Closed on Sunday
Dawn, a lanky food-crazed lady, started out writing for lifestyle magazines, and later spent several years in banking. When not eating, she's cooking, reading about, hankering after, and writing about food. On her first date with her boyfriend (now husband), they dined at four restaurants across Singapore. He's gained 25lbs since, and their culinary escapades continue after welcoming two rotund angels. Dawn's committed to feeding them with the best, and creating lasting food memories and traditions for her family.