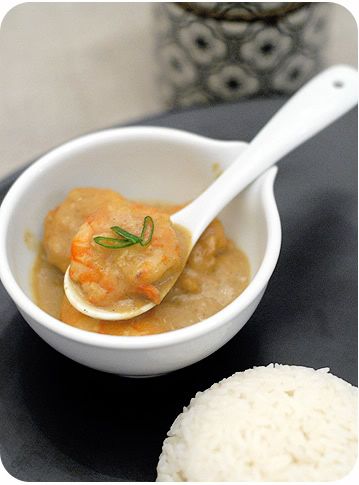 I've written previously that I'm a huge fan of Harry's Bar in Venice. No trip to La Serenissima, to me, is complete without a stop into this famous restaurant and bar. Ideally, I'll find time for a leisurely dinner with friends. At the very least, I'll drop in for a quick Bellini and a Croque Monsieur. Of course, I'm not alone in loving Harry's Bar. For decades, this little two-story eatery has been a must-visit for countless gourmands, celebrities, writers, and (of course) tourists.
But for every Harry's Bar supporter, there are another two or three people that like to deride and criticize the historic institution. The biggest complaints are high prices; the number of tourists packing the place; bad food; and poor service. I agree the prices are high. But so long as people are willing to pay (and the restaurant is full every night), then the restaurant has every right to charge whatever it wants. Yes, there is an annoyingly high number of tourists, but fortunately, most of them stay downstairs, having popped in only for a quick drink; book a table upstairs and dine with the locals. I've eaten at Harry's Bar in Venice several times and I have never, ever been disappointed by my food. But maybe my standards are lower than other people's. As for the service, I don't think it's so much rude as it is brisk. Which given how crowded and busy the restaurant gets is fine with me.
My love for Harry's Bar began 14 years ago. I was in University then. Three friends and I decided to head to Italy for Spring Break. Tickets round-trip from New York were only US$200. Our itinerary was Milan, Florence and Venice, with a few stops at scenic locations in between. We stayed in dirt-cheap places, hostels and pensions that charged us no more than US$4-US$10 per person a night. Fortunately, I had found 3 friends who were as in love with good food as I was (one of them would go on to help me start our school's culinary society). We had agreed at the start of the trip that we would spend as little as possible on our accommodation and travel but splurge on our meals.
Two of my father's closest friends, Mr & Mrs M, a wonderful couple who split their time between New York and Europe, were regulars at both Cirpriani's in New York and at Harry's in Venice. They were also my guardians during my time in university. Very fortunately for me, this meant that they regularly treated me to exceptional meals all over New York. They had brought me to Cirpriani's several times. By the time I made my way to Venice for the very first time, I was already a huge fan of both the Bellini and the restaurant's simple but delicious food.
The four of us walked up to Harry's on a lovely Spring evening. I had totally forgotten by then that I had mentioned to Mr & Mrs M that my friends and I had made reservations there. From the second we gave my name to the manager just inside the door, we knew something strange was afoot. We were greeted like visiting rock stars and whisked immediately upstairs to what looked like the best table in the room. A round of Bellinis was presented as soon as we sat down. And then another as soon as we finished the first ones. The manager then stopped by and informed us that he had received a fax earlier that week from Mr & Mrs M. Not only was he asked to take extra special care of us, all of our drinks were both pre-ordered and paid for by the very generous Mr & Mrs M. After our Bellinis, we were presented with first one, then two bottles of La Scolca Gavi di Gavi (black label). Suffice it to say, we had an amazing and memorable dinner. And I've been a devoted fan ever since.
Each time I step into Harry's Bar, I can't help but remember that first meal I had there. More importantly, I think about a very kind and very generous older couple who spoiled me rotten and helped make me the foodie I am today. My favorite dishes are the tagliorini gratini al prosciutto (egg pasta with ham au gratin); scampi al curry (curried shrimp), carpaccio; seppie in tecia col nero (squid cooked in its own ink); salmone agli zucchini (poached salmon with zucchini sauce); fegato alla venezia (calf's liver and onions); croque monsieur (ham and cheese sandwich); meringata al limone (lemon meringue pie); and torta di cioccolato (chocolate cake). All are classic, exceptional dishes. If you want to make these and other dishes, pick up a copy of the Harry's Bar Cookbook. It's an excellent, easy to follow book. And one that will make you want to visit Venice as soon as possible.
Harry's Bar Curried Shrimp with Rice
2 pounds medium shrimps, peeled and veined (900g)
Salt and pepper
Flour for dredging
3 tablespoons olive oil
1 tablespoon brandy
Curry sauce (see below)
¼ cup cream
Rinse the shrimps and dry them. Season with salt and pepper. Then dredge in flour. Shake them in a sieve to remove excess flour. Heat the oil in a large skillet over high heat. Add the shrimps and cook, tossing constantly, until they turn pink and a tad brown. Pour off the oil, add the brandy, and ignite it. Swirl skillet until the flames die out. Add curry sauce and the cream to the pan and cook, stirring, until the sauce and shrimps are hot. Serve with rice pilaf.
Curry sauce
1/4 cup olive oil
1 small onion, chopped
2 leeks, white part only, washed and thinly sliced
1 carrot, peeled and thinly sliced
1 green apple, peeled, cored and thinly sliced
3 tablespoons brandy
salt
pepper
sugar (optional)
3-6 teaspoons curry powder, to taste
1/4 cup flour
3 cups fish stock, heated
1/2 cup heavy cream
Heat the oil in a large saucepan over medium heat. Cook the onion, leek and carrot in the oil for 6-8 minutes, or until the onions are soft. Add the apple, lower the heat a little, and cook for 20-30 minutes, or until the apple slices are very soft. Pour in the brandy and carefully flambé the ingredients in the pan. Then mix in the flour, curry powder (which should be adjusted to your own taste–because I like a slightly stronger flavor, I add 6 teaspoons), some salt and pepper (again, to taste) and cook for 2-3 minutes, stirring frequently. Whisk in the fish stock. I like to add a teaspoon or two of sugar, but this is optional. Cook uncovered over very low heat, again stirring frequently, for 30 minutes. Then strain the liquid into another saucepan. Stir in the cream and simmer for another 10 minutes.
Aun has always loved food and travel, passions passed down to him from his parents. This foundation, plus a background in media, pushed him to start Chubby Hubby in 2005. He loves that this site allows him to write about the things he adores--food, style, travel, his wife and his three kids!