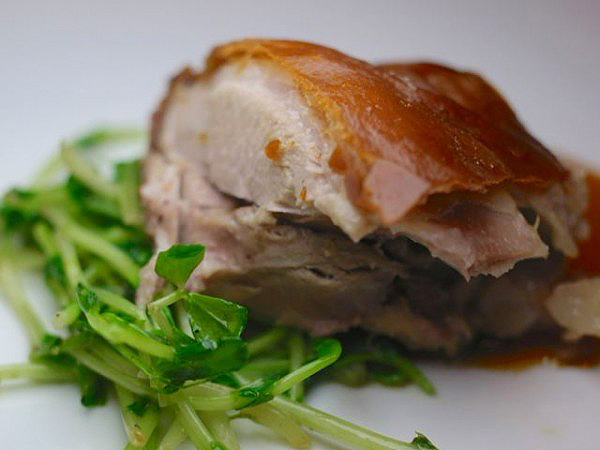 Having sampled some amazing modern tapas restaurants in Spain, Japan and Singapore over the years, I confess that I am rather partial to this genre. Tapas is a celebration of life with its cacophony of colours and tastes – all enjoyed in a casual and energetic setting. BAM! on Tras Street met all these key benchmarks and then some. With such an explosive name, my expectations were, ahem, loaded.
Although billed as a Sake bar, we decided to skip the obvious sake pairing and opted to choose our own Spanish intoxication. It turned out to be a great decision. Our first bottle of Montsant Rita 2011 was big and flavourful. And it went so well with the Ankimo Tofu, Figs and Burrata, and the scrumptious Kampong egg with Baby Squid.  These first few dishes really showed how a little creativity and some cross cultural influence can deliver a winning taste.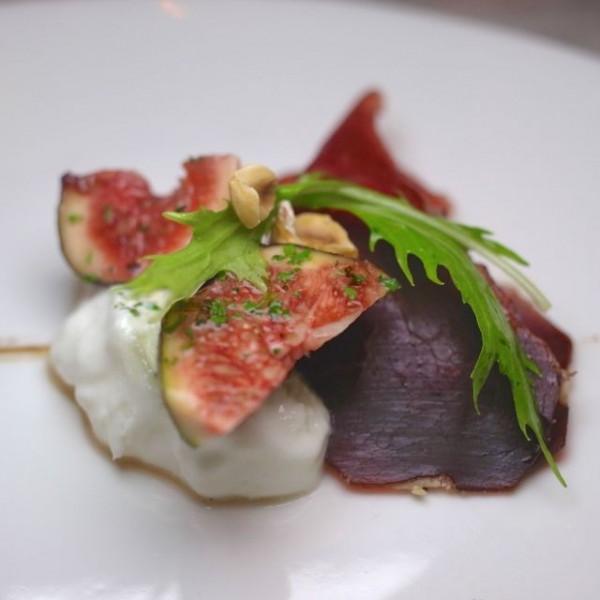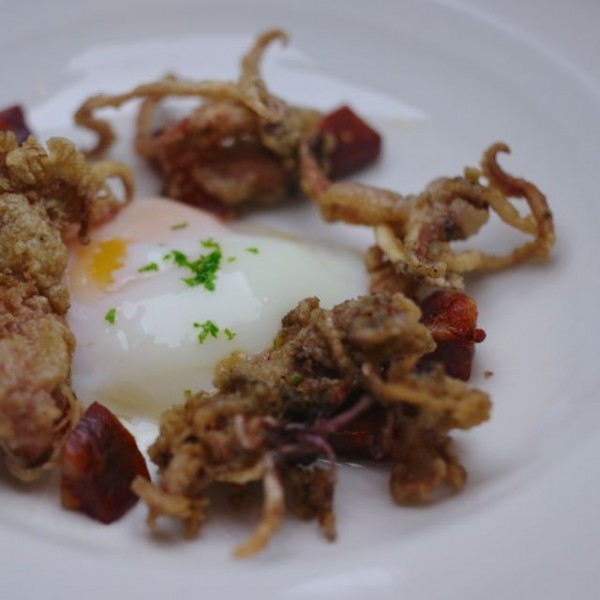 Our next bottle – the Navaherros –  was not as bold in flavour but it still drank well with its great berry overtones. That wine was a perfect complement to the incredibly delicious Red Prawn. Served with the head pan fried and a shelled body, we were instructed to crushed the head to allow the juices to flow – a delightful sauce for the sweet flesh. Mmmmm. A few more lustful gulps of the red wine later, the delectable Roast Pig was served and you can just tell by looking at the skin that it's going to be a treat – and it was indeed. Apart from the crunch of the skin, the seasoning was so well judged – not overly salted and you can taste the exquisite natural juices.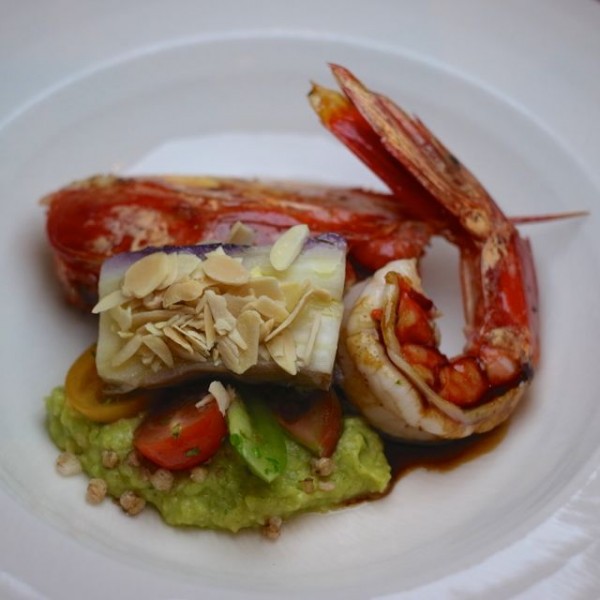 Chef Pepe Moncayo came over to talk to us and we can sense his humility and sincerity. When I suggested to him that he was doing great work, he humbly replied that it was just 'simple food'. Got to love a hardworking and modest chef! Service throughout was great, with the confident and friendly Aisha making use feel well taken care of.
We had the omakase menu at $150 per head without wine (service not included), and I didn't have to visit Newton Hawker centre for fish ball noodles as a top up. The great tapas, wonderful wine and friendly service all made for one great firework display.
Bam! Tapas-sake bar
38 Tras Street
Singapore 078977
tel: +65 6226-0500
Closed on Sundays 

Roger's love affair with food started with a bang. Sent to a distant corner of Kent at 16, an Asian-food starved Roger tried to recreate mom's stir-fry with explosive results. The loss of the left eyebrow was well worth the reprieve from steak and kidney pie. Today Roger runs his own creative agency as a pretext for his food-based escapades. If you are unlucky enough to be seated next to Roger in a restaurant, do be thankful that he is annoying you with his camera, and not attempting to flambé with a wok.