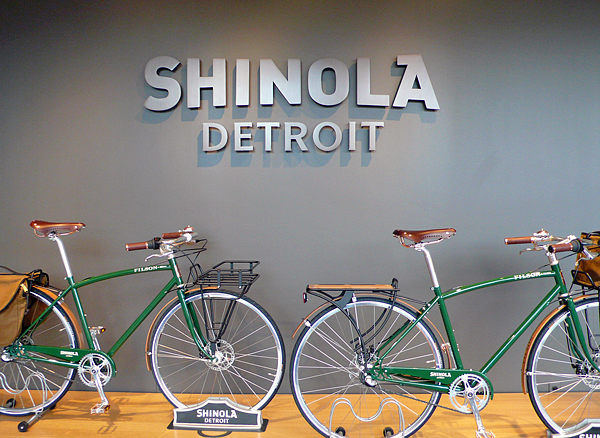 Coincidence is a funny thing. The day I walked into the Shinola flagship store in Detroit, Michigan, I was informed by the very cool sales guy helping me that that very night, they were opening a shop-in-shop, their first international outpost in fact, in Singapore. My thoughts raced from, "How cool!" to "What? And I came all the way here?" to "The prices better be better here in Detroit" to "How come neither I nor anyone I know knows about the Singapore store?", and finally, "So, what product is only available here?"
But before I get into my actual shopping experience, please allow me to backtrack a little. Firstly, visiting Shinola was a complete fluke, but a great one. For months, I've been reading about this amazing new American brand that was trying to (re)create a handmade watch industry in the USA. As a watch guy (and a bicycle guy and a leather guy and, well, an all-around shopaholic addicted to handmade things), I loved what Tom Kartsotis, founder of Fossil, was trying to accomplish. Especially as he was doing it in a city that so dearly needs economic revitalization. (If you want to read a good article about the brand, that better explains what it is doing than I ever could, click here.)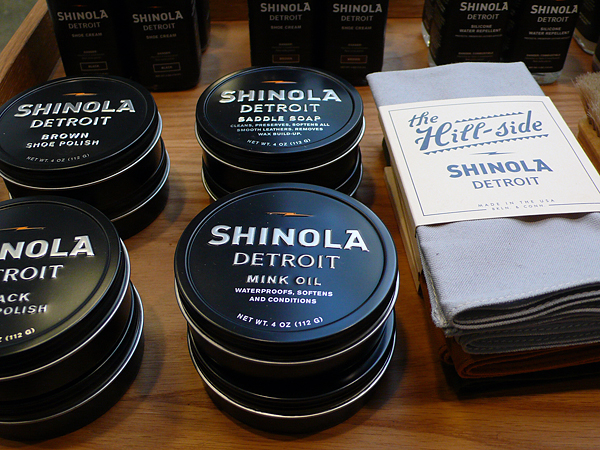 Reading about Shinola is one thing. Actually visiting it is a whole other matter. When the brand (re)launched, its only store was in Detroit, the city where it is based. After that, a New York City store opened up (and most recently, a whole lot more have been popping up). Neither place (I thought) was on any of my travel itineraries this year or beyond. Which was kind of true but also not true. You see, earlier this month, I made a quick 4 day trip to the USA. I had been asked by the Overseas Singaporeans Unit to speak to Singaporeans at the University of Pennsylvania in Philadelphia, at the University of Michigan in Ann Arbor, and in Chicago. I knew that in order to get to Ann Arbor, we'd fly into Detroit, but nowhere on my itinerary did it allow for any free time in Detroit itself. I had also made lunch plans with a friend teaching in Ann Arbor, which meant driving straight from the airport to the University of Michigan campus.
Due to a few travel hiccups, however, my government minder and I missed our flight to Detroit. We were able to hop a flight a few hours later, but doing so meant my lunch was cancelled. It did leave us, however, with a couple of hours before I had to speak. When we got into our car at Detroit's airport, I figured, "you know, our itinerary is already screwed up and I'm likely never going to be in Detroit again, so what the hell!" And with that thought, I asked the driver if he we could make a little detour along the way.
I'm glad I did too. The Shinola flagship was everything I had hoped it would be. The room was bright and airy, with retro and industrial touches. The staff were cool, laid-back, trendy but real. And the stuff, from the curated products to the things that Shinola makes itself, were all so appealing. There was a sweatshirt on display that now I totally regret not getting; it was comfy and elegant at the same time – a rare combination. I also kept going back over and over again to a few leather bags that I loved but knew I had no use for (I have way too many bags as it is). And, of course, I looked at almost all of their watches. The designs are gorgeously retro, yet contemporary. The materials and the workmanship really exquisite. These are watches you will enjoy fondling and wearing.
Personally, I'm hoping that the manufacture continues to grow and one day soon will produce some automatic or mechanical (hand wound) watches. The current models are all quartz. (Yes, the movements are hand-assembled and Swiss-made, but they're still quartz.) I also love the Brakeman models with the black PVD case, but those right now only come in the larger 46mm size, which is far too large for me.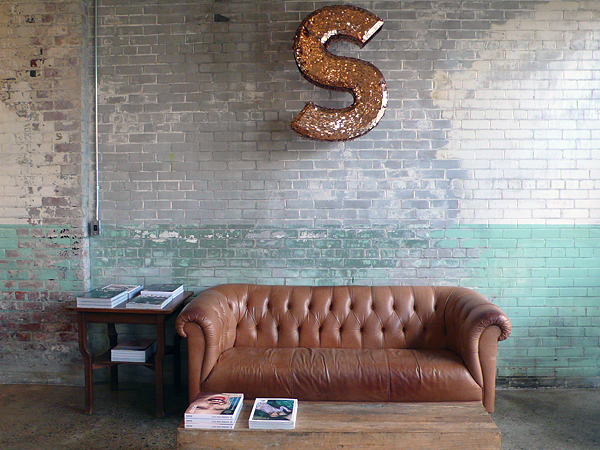 That said, I didn't leave the store empty-handed. Instead of getting something for myself — and there were many nice things I was lusting after — I decided to pick up a Christmas present for my darling wife. And, well, since she doesn't really know what I got for her, I'm not about to spill the beans on this site.
Shinola is a really brave brand. And one that I admire, both for its design and for what it stands for. For the same reasons that I purchased an Azimuth when our own (and only) Singapore watch manufacture was first launched, I'm happy to support this very cool American company. Because I think great craftsmanship, when guided by passion and integrity, and really sharp design principles, should always be celebrated, and nurtured.
And since Shinola has an outpost here, you don't have to go Detroit. Unless you really want to, that is.
Shinola Singapore is inside the new Robinson's Orchard.
Aun has always loved food and travel, passions passed down to him from his parents. This foundation, plus a background in media, pushed him to start Chubby Hubby in 2005. He loves that this site allows him to write about the things he adores--food, style, travel, his wife and his three kids!